Canada's Downward Car Sales Trend is Far From Over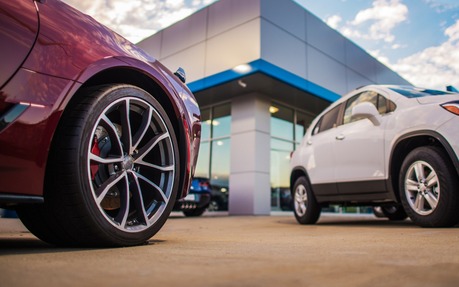 After annual new-car sales hit two million units for the first time in 2017, they are now on a downward trend and may not return to the two-million mark until 2026, according to a new market analysis by LMC Automotive.
Jeff Schuster, president, Americas Operation and Global Forecasting for the research firm, blames uncertainty in the global market combined with a record level of consumer debt in Canada.
The Automotive News Data Center reports that Canadian new-car sales have decreased in 19 of the past 20 months and 2019 will mark another yearly drop.
"All of that decline has been on the car side of the market. I don't think that's a surprise to anyone. The market continues to shift to trucks. SUV and pickups are outperforming the marketplace," Schuster said Wednesday at the eighth annual TalkAUTO conference in Vaughan, just outside of Toronto.
He added the overall debt levels in Canada are at record levels and that pressure will remain with the market for some time.
In his view, affordability is the main driver causing the continuing flat sales. Consumer base transaction prices are up substantially as automakers decrease incentive spending.
"It's more difficult for consumers to afford the vehicles," Schuster said. "There was a pullback at least in long loans [last year], but we're seeing that creep back in where more than half of the financed transactions are more than 84 months in term. When you look at the leasing that's been even more pronounced. We've seen an increase in the overall leasing in the mainstream market reaching 80 percent over that 48-month term. In the premium market, it's right around 60 percent."
Schuster also noted the global market is in decline with a high degree of uncertainty.
"I don't want to dwell on the uncertainty, but I think it is causing a pause on what's taking place in the major markets around the world, here in Canada and North America as well," he said. "Investment is on hold, decisions are on hold until… we know the rules of the market."