BMW i4 to offer 530 hp, Over 500 km of Range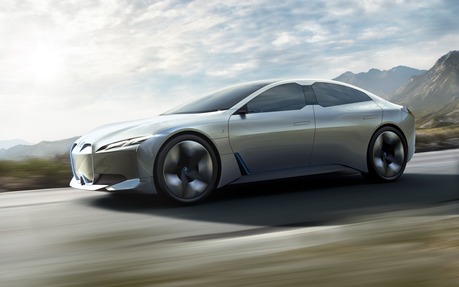 As you may know, BMW is preparing to launch its fifth-generation eDrive technology with the new iX3, an electric variant of the X3 compact SUV that's scheduled to enter production next year.
Later in 2020, BMW will also unveil the brand new i4, a four-door electric coupe based on the i Vision Dynamics concept from a couple of years ago. This one is expected to hit the assembly line in the first half of 2021 and go on sale as a 2022 model directly aimed at the Tesla Model 3 and the upcoming Audi e-tron GT.
We now know a bit more about it as BMW confirmed a few important specifications.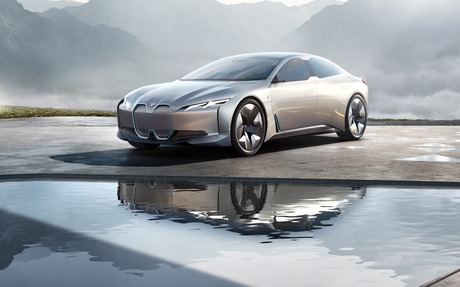 Using the latest innovations in the field of battery cells, the BMW i4 will provide a range of up to 600 kilometres according to the WLTP cycle, which means probably a little over 500 kilometres in North America.
The high-voltage 80-kWh battery is characterized by an extremely flat structure and optimized energy density. Designed for a charging capacity of up to 150 kW, it can be charged to around 80 percent in approximately around 35 minutes. Just six minutes of charging will give you nearly 100 kilometres of range.
Meanwhile, the electric motor developed for the i4 will deliver a maximum output of around 390 kW, or 530 horsepower—more than the turbocharged gasoline V8 engines in current BMW models. Acceleration from 0-100 km/h is projected to take four seconds.
Roadshow reports that additional power and range levels will be available further down the line.
Don't worry about the drive: BMW claims the future i4 will retain the dynamics of the acclaimed 3 Series sedan and 4 Series coupe. Expect an AWD setup like that on the iX3 with a motor in the front and another in the rear.
BMW's electric vehicle strategy in the medium term also includes the iNEXT crossover based on the Vision iNext concept. By 2023, the Bavarian automaker will have 25 models with electrified drive in its program.