Lexus UX 300e Unveiled as the Brand's First EV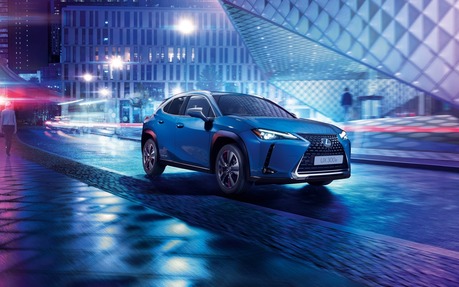 Toyota and Lexus are widely recognized for their outstanding hybrid technology, but they have yet to introduce a fully electric model.
While the former is currently working to develop an electric SUV with Subaru, its luxury brand today unveiled a first battery-powered vehicle, the UX 300e.
Instead of creating an all-new product from scratch, like Audi did with the e-tron and Jaguar with the I-PACE, Lexus chose to offer an electric variant of an existing model, similar to Volvo (XC40 Recharge) and pretty soon BMW (iX3).
Based on the UX sub-compact crossover, the new Lexus UX 300e is enhanced with additional braces and optimization of the shock absorbers' damping force to match the dynamic changes of electrification.
It uses an electric motor rated at 150 kilowatts (201 horsepower) and a 54.3-kWh battery mounted under the floor. Range is estimated at 400 kilometres based on Europe's obsolete NEDC protocol—a more realistic figure would be just under 300 kilometres. Fast charging is possible at up to 50 kilowatts only.
Lexus says the UX 300e's Drive Mode Select function lets customers manage acceleration and deceleration according to their situation. Drivers can use the paddle shift in a similar manner as engine braking, through four levels of deceleration regeneration.
The UX 300e is scheduled to go on sale in the Chinese and European markets in 2020, and in Japan early in 2021. For now, nothing suggests that it will land on our shores. Lexus has yet to specify its EV plans for North America.