Mustang Mach-E's First-year Production Mostly Reserved for Europe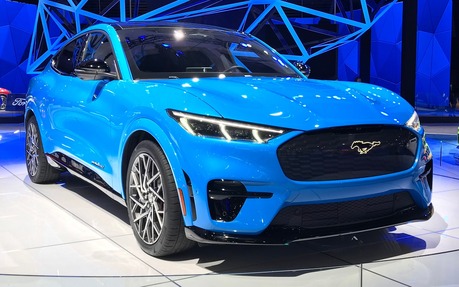 It almost seems as if everyone forgot about the all-new 2021 Mustang Mach-E since a certain EV manufacturer from California broke the Internet with a polarizing electric pickup. And yet the world premiere took place barely ten days ago!
Of course, Ford also shocked quite a few people, but it generated a lot of interest, too. In fact, we've just learned that the Mustang Mach-E First Edition is already sold out—one full year before it officially goes on sale. It's no longer possible to reserve a copy on the Ford website.
The company didn't specify how many units were available, but we know that it required a $500 deposit.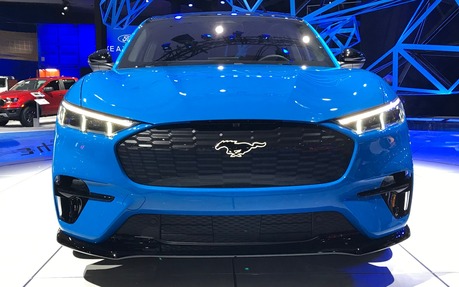 Making this pony car-inspired electric crossover even less accessible to North American customers, Ford has reportedly decided to allocate 60 percent of the first-year production to Europe.
Electrek, which is quoting an inside source at Ford, says the Dearborn-based automaker needs to meet increasingly tough emissions standards set by the European Union. Production will initially be limited to 50,000 units due to battery constraints, so our friends across the Atlantic will receive about 30,000 cars in the first year, leaving us with just 20,000.
In Europe, Ford is selling small, fuel-efficient vehicles in large volumes. Its current lineup also boasts a few hybrids, but still no fully electric model, which makes it hard to comply with the law. That's where the Mustang Mach-E comes in. There will also be a Transit Electric van in 2023.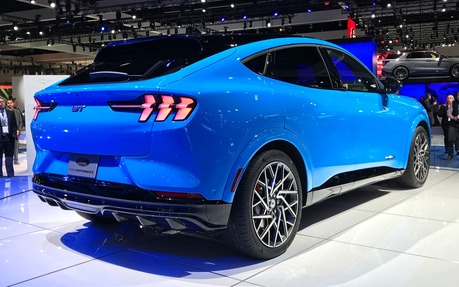 Let's remind you that the Mach-E offers four different trim levels in addition to the sold-out First Edition. The Premium will arrive near the end of 2020. Select (the cheapest one starting at $59,495) and California Route 1 models will follow in early 2021. They will be joined in the spring by the GT Performance Edition (the most powerful with 459 horsepower). Range is estimated at 375 or 480 kilometres depending on the variant.