LEGO Unveils its Own Version of Cybertruck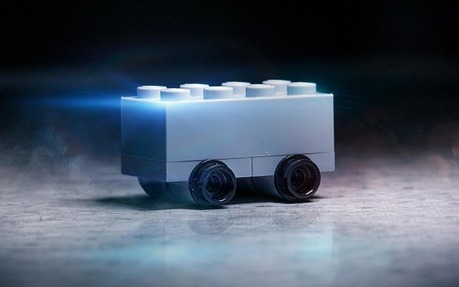 Everyone has an opinion on the new Tesla Cybertruck. Ever since the polarizing electric pickup was unveiled to the world last Thursday, a lot of people have been mocking it or questioning its abilities on social media.
Even rival automakers from BMW to Ford have chimed in, the latter famously challenging Tesla to a fair duel in response to the controversial video that showed the Cybertruck winning a tug-of-war match with an F-150.
Arguably one of the most hilarious jabs at the Cybertruck came from LEGO today. The toy manufacturer announced that "the evolution of the truck is here" and more importantly that it is "guaranteed shatterproof."
The evolution of the truck is here. Guaranteed shatterproof ?? pic.twitter.com/RocTEkzzwI

— LEGO (@LEGO_Group) 27 novembre 2019
LEGO, of course, is referring to Tesla's supposedly unbreakable new armour windows, which broke during the presentation when designer Franz von Holzhausen threw a big metal ball at them (apparently, hitting the driver's door panel with a sledgehammer minutes earlier compromised the structure of the windows).
One thing's for sure: LEGO's version of the Cybertruck would be a lot easier and cheaper to build than the actual thing, priced from $39,900 in the U.S., though Musk says over 250,000 customers have already put down a refundable $100 deposit since reservations began.