McLaren 570S GT4 Race Car Becomes Road-legal 620R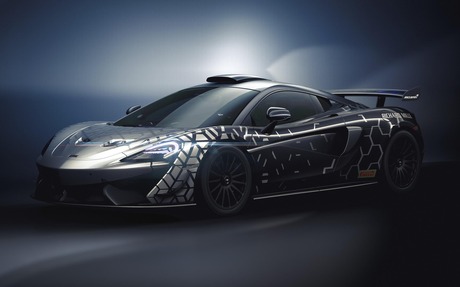 In response to repeated customer requests, McLaren has just turned the 570S GT4 race car into an exclusive, street-legal model called 620R that will be limited to 350 units.
As the company says, it looks like a race car, handles like a race car, performs like a race car and feels like a race car, but it makes a seamless transition from the track to the road and vice versa.
"The new McLaren 620R is the perfect choice for an enthusiast wanting an authentic motorsport driving sensation—and performance to match—on both track and road," says McLaren Automotive CEO Mike Flewitt.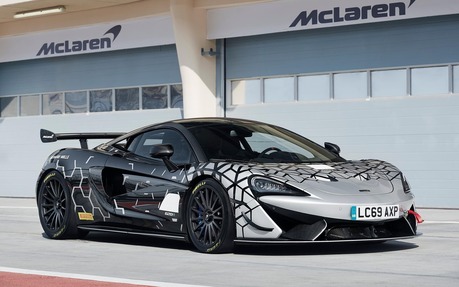 While the engine is the same twin-turbocharged 3.8-litre V8 engine used in the GT4 car, the ECU and turbocharger system have been reconfigured to achieve 610 horsepower, making this the most powerful member of McLaren's Sports Series yet. With 457 pound-feet of torque on top of that, the 620R accelerates from 0-96 km/h in 2.8 seconds and reaches a maximum speed of 320 km/h.
The suspension features lightweight aluminum wishbones and uprights, stiffer anti-roll bars and two-way manually adjustable coilover motorsport dampers. The track-ready brakes consist of carbon ceramic discs (390mm front, 380mm rear) and forged aluminum calipers with improved pedal response, modularity and resistance to fade even after repeated hot laps.
Semi-slick Pirelli P Zero Trofeo R tires come standard, but full-slick motorsport tires are optional for use on the track.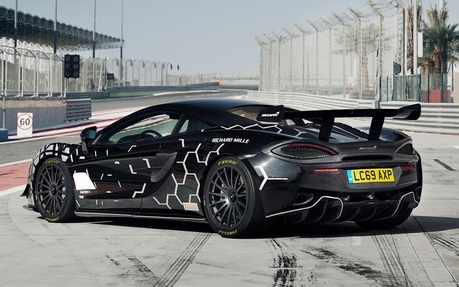 Further elevating performance is the same adjustable carbon fibre rear wing that's fitted to the 570S GT4—made road-legal thanks to its newly incorporated third brake light. Customers will receive their cars with the wing set to the least aggressive of its three available angles, but they can ask their McLaren dealer to set it to one of the more aggressive angles for extra downforce.
The front bumper, splitter and hood have been redesigned and the model can be specified with a special, no-cost MSO upgrade package that features a gloss-finish Visual Carbon Fibre roof with a roof scoop to maximize engine intake and exhaust sound, MSO Defined gloss-finish carbon fibre roof cantrails and the McLaren Track Telemetry system with lap time function and three cameras to record those exhilarating track moments.
The limited-production McLaren 620R will be hand-built in England starting in January and sold from $299,000 USD. Details for the Canadian market are not specified at this point.