Porsche Taycan Turbo's EPA Range is Very Disappointing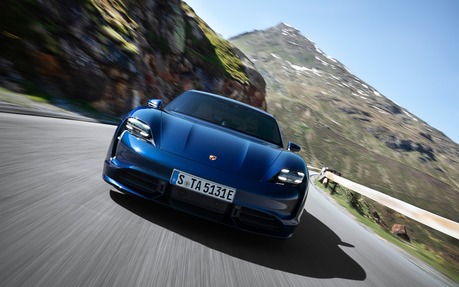 One of the most celebrated new cars of the year may not be as exceptional as we first believed. We're talking about the 2020 Porsche Taycan.
Of course, we knew the WLTP-estimated range of 381-450 kilometres for the Turbo model would be reduced by the U.S. Environmental Protection Agency (EPA) once the car made its way to North America, but the number that's just been announced is quite disappointing.
The EPA indeed rates the Taycan Turbo at 201 miles, equal to 323 kilometres. That is below the figures posted by both the Tesla Model S and Model 3.
Heck, despite having a larger-capacity battery (93.4 kWh), the German sedan offers less range than the Chevrolet Bolt EV, Hyundai Kona Electric, Kia Soul EV and Niro EV, Jaguar I-PACE and even the Nissan LEAF PLUS.
Sure, the Taycan Turbo is much sportier than any of those, but we expected better efficiency from the battery.
Jalopnik reports that Porsche called on an independent firm, ACMI, to perform another round of testing in anticipation of the EPA announcement. The result was an average range of 275 miles, or 443 kilometres.
However, that won't change the official rating on this side of the Atlantic. In other words, Canadians who decide to spend $173,900 on a 2020 Porsche Taycan Turbo will likely do it more for performance than long distance.