Some Mazda3 Cars See Ghosts and Brake for no Reason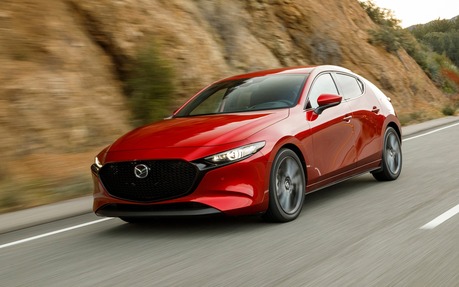 Despite being named the Best New Car of the Year by the entire team here The Car Guide, the fourth-generation Mazda3 is not perfect. Truth be told, the number of problems reported by owners and recalls announced by the manufacturer is rather worrisome.
After the indicator lights, wheels, engine control module, seat material and rear-view mirror, the latest feature to act up is Mazda's automatic emergency braking system a.k.a. Smart Brake Support (SBS).
Apparently, the system may falsely detect an obstacle in front of the car while driving, set off warning signals and apply the brakes when there is no actual risk of a crash. And when that happens, there's a chance the driver behind you won't react quickly enough to avoid a rear-end collision.
Fortunately, no related injuries have been reported so far.
Mazda claims incorrect programming is to blame for this strange phenomenon. A total of 15,746 Mazda3 cars from the 2019-2020 model years could be affected in Canada (and over 35,000 in the U.S.), which prompted the company to issue a recall.
Mazda will notify owners by mail and instruct them to take their car to a dealer to update the SBS control software. In some cases, the instrument cluster will also be reprogrammed or replaced altogether.
Finally, Mazda will provide an updated owner's manual that includes revised information about how to temporarily deactivate the SBS system.
In the meantime, consider yourself warned and use a bit more caution while driving.