2021 Kia Seltos Makes Canadian Debut in Montreal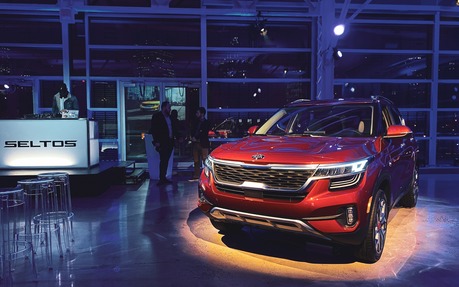 The all-new 2021 Kia Seltos made its Canadian debut on Monday in front of a crowd of auto journalists and marquee guests at the Montreal Science Centre.
Remember, The Car Guide was on hand at the world premiere of this small SUV in Los Angeles last fall. Now, we got the opportunity to talk to the people at Kia Canada and find out more about their strategy for the Seltos.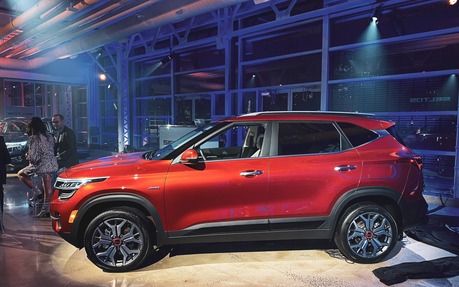 What's Not to Like, Really?
It doesn't take much to associate the Kia Seltos with the Hyundai Kona. After all, these two models share a number of components. However, the former is longer and roomier.
Positioned between the Soul and Sportage, Kia's newest star is available with all-wheel drive and a choice of two powertrains: a 2.0-litre unit producing 146 horsepower via a continuously variable transmission and a 1.6-litre turbo delivering 175 horsepower through a seven-speed dual-clutch transmission.
As mentioned above, the Kia Seltos is fairly spacious. Cargo capacity amounts to 752 litres behind the rear seats or up to 1,778 litres behind the front row. That's more space than in the Nissan Qashqai.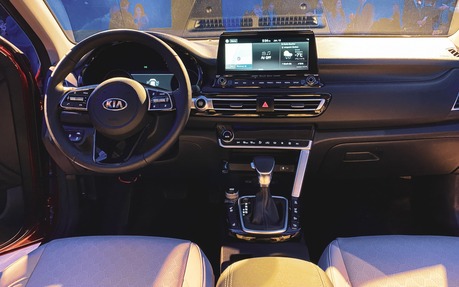 Priced to Please
Canadian pricing has already been announced, too. The base FWD model will start at $22,295, while the top-line SX model with AWD will cost you $32,595. The various trim levels in-between are separated by $2,000 price gaps.
We particularly like the big 10.25-inch infotainment system that creates a wonderful centrepiece in the modern and well-designed cabin. Even though we didn't get to take the Seltos for a quick spin in the streets of Montreal, it's pretty obvious couples and young parents will be drawn to this small but surprisingly spacious SUV, which is priced to please and easy to park.
By the way, Kia Canada has tabbed up-and-coming actress Mélissa Désormeaux-Poulin as its new spokesperson for Quebec, a market where the Seltos should prove quite popular.