Big Power Boost Coming for Toyota 86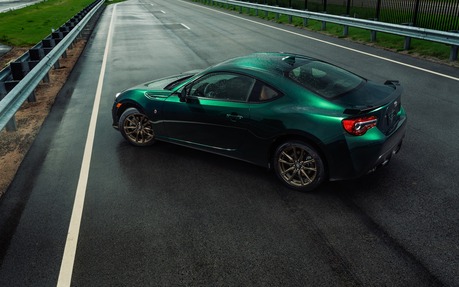 Good news for fans of Toyota's entry-level sports coupe: British website Autocar reports that the next-generation 86 is being developed as a product of the Gazoo Racing division of the Japanese automaker.
Following the lead of the GR Supra (which North American drivers were quite happy to welcome back) and the new GR Yaris (which we won't get here, sadly), the car will take on the name "GR 86."
Autocar expects a combination of Toyota's excellent TNGA platform and a more powerful boxer engine from Subaru. Instead of the naturally aspirated 2.0-litre four-cylinder that produces a modest 205 horsepower and 156 pound-feet of torque, the GR86 would use the same turbocharged 2.4-litre unit as the Ascent, Outback and Legacy, which generates 260 horsepower and 277 pound-feet of torque.
Can you imagine the difference it would make on the road and on the track?
By the way, Toyota chief engineer Tetsuya Tada said last September that the next 86 would surpass the GR Supra in terms of handling. Of course, the fact that its engine is lighter and mounted lower helps a lot.
Rumours of a hybrid powertrain have also surfaced, but Toyota doesn't seem to believe in the technology for sports cars. The extra weight is the main reason why.
Elsewhere, there will be important changes as far as interior room, fit and finish, and technology are concerned, with the company looking to make the car more attractive and passenger-friendly.
Naturally, the price will go up quite a bit, but Toyota needs to find a sweet spot especially with the upcoming addition of a cheaper, four-cylinder GR Supra.