Next-gen Volkswagen Golf GTI to be Unveiled in Geneva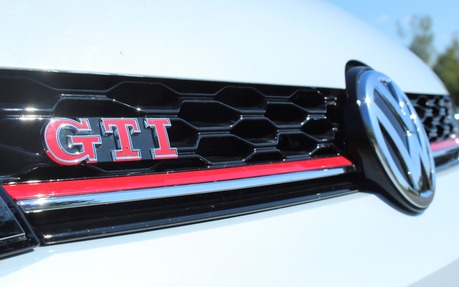 Volkswagen and hot-hatch enthusiasts have reason to be excited about the 2020 Geneva Auto Show, because that's where the eighth-generation Golf GTI will make its first public appearance according to multiple reports.
Will it be during Media Day on March 3 or at a special event the night before? We don't have the official answer at this point.
Of course, what we do know is that the next GTI will be based on the redesigned Golf that we saw last October. In similar fashion, styling will evolve ever so subtly, with a thinner grille, new-look headlights, taillights and bumpers. Signature GTI cues like red accents and dual exhaust tips are expected to return, naturally.
The biggest changes will be found inside, with nearly all controls and instruments concentrated on the digital display behind the steering wheel, the small control panel on the left and the large touchscreen on the right. Look for redesigned and more comfortable seats, as well.
Interestingly, British website Autocar reports that the upcoming Volkswagen Golf GTI will not be electrified. Rather, its turbocharged 2.0-litre four-cylinder engine will be upgraded. We hear output will rise from 228 to 242 horsepower (or even 287 horsepower in Clubsport trim, which we most certainly won't get here in North America), creating further separation with rivals like the Honda Civic Si and putting it closer to Subaru WRX territory.
Meanwhile, it appears the GTI will stick to a front-wheel drive configuration and a choice of transmissions including a six-speed manual (yeah, baby!) and a seven-speed dual-clutch automatic.
The bad news is that we will have to wait a long time to see it on the road. Volkswagen Canada has previously said the next-generation Golf will arrive here in 2021 as a 2022 model.
Don't miss our coverage of the 2020 Geneva Auto Show for all the details and pictures of the new Golf GTI.