Is a Dodge Durango Hellcat Hiding in This Video?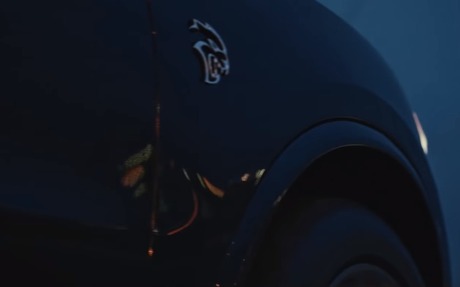 Last week, FCA announced two new customization options for the 2020 Dodge Durango SRT including a Black appearance package and a Redline dual stripe stretching across the entire length of the vehicle.
That's nice, but what about performance-enhancing features? As they say, good things come to those who wait…
Just as Universal Pictures released the official trailer for Fast & Furious 9, Dodge posted a new video starring Vin Diesel a.k.a. Dominic Toretto and what looks like a Durango SRT Hellcat right before the 20-second mark.
The clip also shows Charger and Challenger Hellcat models, among others, while AC/DC's Hells Bells emphatically serves as a soundtrack.
This is the next logical step, right? In addition to the two Dodge muscle cars, FCA has so far put the 707-horsepower, supercharged 6.2-litre HEMI in the Jeep Grand Cherokee Trackhawk. The latter, as you know, shares the same platform and assembly line as the Durango.
Knowing Dodge's obsession with power and performance, it's only a matter of time before we see a Durango SRT Hellcat, especially since SUV popularity is at an all-time high.
At the moment, the most explosive engine can be found in the Durango SRT, namely a 6.4-litre HEMI V8 rated at 475 horsepower. With a Hellcat variant delivering more than 700 ponies, no other three-row SUV would be able to compete directly with the Durango.
An official reveal will probably take place sometime in the next few months. Are you excited?