Nearly Half of Ottawa's EV Rebate Funds Gone in Just 8 Months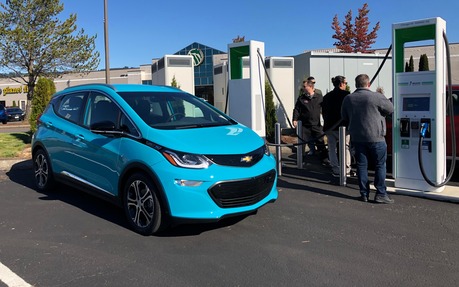 The Canadian government's rebate program aimed at accelerating the adoption of electric vehicles, which came into effect on May 1, 2019, has induced more new sales than projected.
Consumers can receive up to $5,000 toward the purchase or long-term lease of a fully electric car or up to $2,500 for a plug-in hybrid model.
Initially, Ottawa funded the program with $300 million over three years, but Transport Canada now reports that more than $134 million in rebates have already been issued to 33,000 Canadians.
If you do the math, there will be no money left by the end of 2020.
Transport Minister Marc Garneau says he's thinking about expanding the rebate program, which has contributed to a 32-percent increase in EV sales compared to the same period the year before.
The government last year set a goal to have EVs make up 10 percent of all light-duty vehicle sales in Canada by 2025, 30 percent by 2030 and 100 percent by 2040. Right now, they account for about 3 percent only.
There could be an announcement in the next federal budget, which is due in March.
Garneau has also said he's "working very hard" to extend the rebates to used cars.