The Car Guide's 2020 Best Buys: Mercedes-Benz A-Class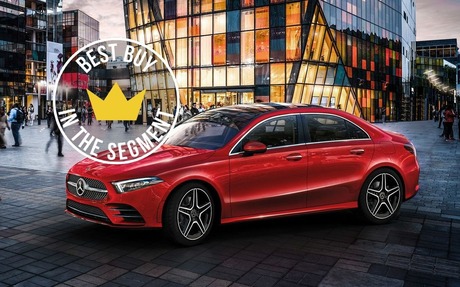 Every year, The Car Guide publishes its Best Buys in nearly 30 different vehicle categories. Today we continue our review of the 2020 winners with a look at subcompact luxury cars, a market segment once again dominated by German automakers.
In fact, there are no changes to last year's rankings, which means that the Mercedes-Benz A-Class (MSRP from $37,300) retains its Best Buy award in 2020. Given their many similarities, we decided to put the new Mercedes-Benz CLA (MSRP from 43 000 $) in first place, too.
Exterior styling, driving dynamics and interior fit and finish are all areas where the A-Class scores a lot of points. It also has the excellent MBUX infotainment system. There's the 188-horsepower A 220 sedan and the 221-horsepower A 250 hatchback, both with standard all-wheel drive. New this year is an AMG variant (A 35) delivering 302 horsepower and big-time thrills.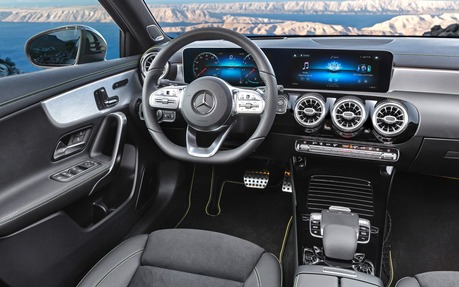 Meanwhile, the second-generation CLA essentially follows the same recipe in its traditional four-door coupe body style. It's a nice evolution from its predecessor, for sure. In addition to the CLA 250 and CLA 35, the lineup includes the 382-horsepower CLA 45—a fantastic little missile. Mercedes has even announced an S variant with as much as 421 ponies under the hood. How incredible is that?
The second-place finisher in the subcompact luxury car segment is the Audi A3 (MSRP from $34,500). While nearing the end of its cycle (the next one is due later this year), the A3 continues to impress with sharp styling and a refined interior. You can choose from four different output levels: 184, 288, 288 or 394 horsepower. And don't forget about the cabriolet!
Finally, the third place goes to the BMW 2 Series (MSRP from $39,950), an amazingly fun car whether in two-door coupe, four-door Gran Coupe or two-door cabriolet configuration. Of course, nothing can top the exhilarating M2, whose Competition and CS variants crank out 405 and 444 horsepower, respectively.
The Car Guide's 2020 Scores
Mercedes-Benz A-Class – 81%
Audi A3 – 79%
BMW 2 Series – 77%