250-hp Toyota GR Corolla May be Coming to Canada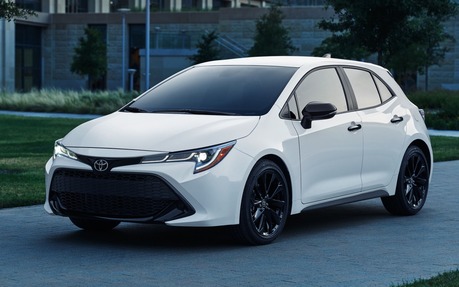 Remember the sensational new Toyota GR Yaris? Of course you do. We told you about it just over a month ago following its premiere at the Tokyo Auto Salon in Japan.
This hot little rocket, developed by the same engineers who gave us the formidable GR Supra, boasts the world's most powerful three-cylinder engine, rated at 268 horsepower and 273 pound-feet of torque. Acceleration from 0-100 km/h is achieved in just 5.5 seconds. And on top of that, the car even has a manual transmission and all-wheel drive!
Despite an online petition launched by fans, Toyota will not offer it in North America. Instead, we get a re-badged Mazda2. Yeah, that sucks.
However, the company's executive vice president of sales, Bob Carter, has told Car & Driver magazine that there's "an answer" that's better tailored to drivers on this continent, though he wouldn't elaborate much.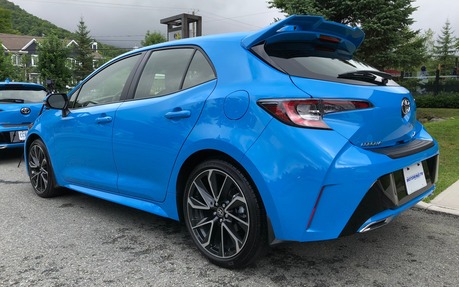 Is a GR Corolla Hatchback coming here? That's our understanding based on this statement. Earlier this month, British publication Auto Express claimed the car would launch in 2023 with a 250-horsepower version of the turbocharged triple (others, like Road & Track, have suggested a juiced-up C-HR).
Similar to the new Yaris sold in Japan and Europe, the Corolla rides on Toyota's global TNGA platform. It's not particularly exciting to drive and the most potent engine on offer is a naturally aspirated four-cylinder rated at 169 horsepower. And as you know, all-wheel drive is not available.
By creating a high-performance variant with 250 ponies or more, Toyota would directly challenge cars like the Subaru WRX, Hyundai Veloster N and next-generation Volkswagen Golf GTI. Fingers crossed!