GM: Fewer Options, More SUVs and Electrification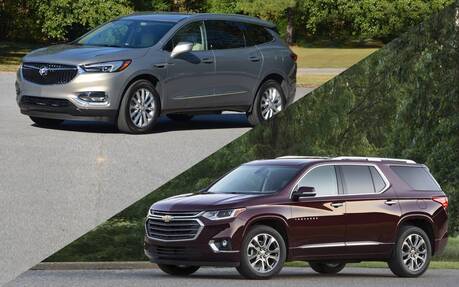 Automakers need to invest massive sums to develop electric vehicles that will meet the needs of consumers in the future and, more importantly, comply with the increasingly tough emissions standards in various markets around the globe.
Because money doesn't grow on trees and new-car sales are down, they have no other choice but to cut expenses.
General Motors, for one, eliminated 3,500 components across all model lines at its factories last year, a 12-percent drop. In February, GM president Mark Reuss said these efforts will continue in 2020 with a reduced number of options and build combinations.
He gave the example of the Chevrolet Equinox and GMC Terrain, which will soon offer at least 50 percent fewer build possibilities—despite growing demand for compact SUVs—and use more shared parts.
The savings will help GM fund its ambitious electrification program, which includes the launch of 20 new models globally by 2023. One of them is the Chevrolet Menlo that was recently introduced for China. Two Cadillac EVs and the sensational GMC Hummer EV are expected to go on sale here in late 2021. There will also be a next-generation Chevrolet Bolt and a crossover with AWD based on it.
More SUVs
We've also learned that GM will create 1,200 jobs at two Michigan assembly plants in order to ramp up production of midsize SUVs and build two new luxury sedans.  
More specifically, sometime between April and June the Lansing Delta Township plant will hire 800 new workers and add a third shift for the Chevrolet Traverse and Buick Enclave. The one at Lansing Grand River will increase workforce by 400 and add a second shift for the Cadillac CT4 and CT5.
Employees laid off at other GM plants will fill the new jobs first, the company said.