Volvo Recalls All 2019-2020 Models For Automatic Braking Issue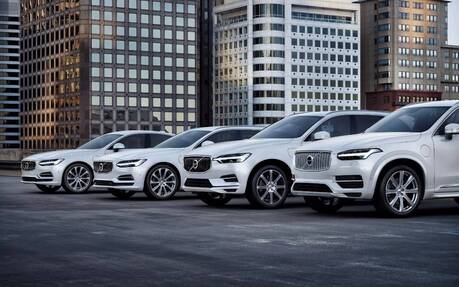 How often do you see a car company recall its entire lineup of models at the same time? This almost never happens, but that's exactly what Volvo is doing now in the U.S.
More specifically, the Swedish automaker is recalling every 2019-2020 S60, V60, V60 Cross Country, S90, V90, V90 Cross Country, XC40, XC60 and XC90—representing a total of 121,605 vehicles.
The problem comes from the automatic emergency braking system, which might not work properly in some cases. According to Volvo, a software incompatibility with new hardware on these vehicles can result in the system not detecting an obstacle and engaging as intended.
In other words, the car may not be able to automatically apply the brakes to avoid a low-speed collision.
For now, Volvo's recall is specific to the U.S. market, but you can bet Canada will follow suit. [UPDATE: The Canadian recall affects 11,834 vehicles.]
The good news is that the problem is easy to fix. Volvo dealers will simply upload updated software to the vehicles, bringing the functionality back to working order.
Until they receive a notice by mail and schedule a service appointment, owners of 2019-2020 Volvo models should be extra careful on the road and not rely on the automatic emergency braking system to prevent any accident in low-speed traffic or in and out of parking spaces, for instance.