Just How Different Will Dodge's Future Cars Be?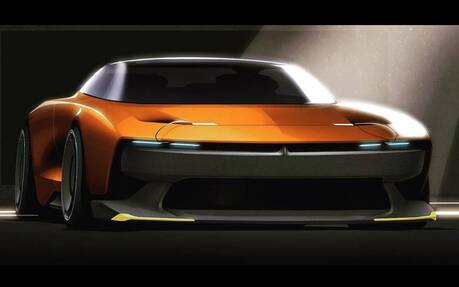 The Dodge Challenger and Charger are the brand's halo products and a new generation is currently in development. If you're wondering what they will look like, check out this picture that was posted on Instagram by FCA design chief Ralph Gilles.
Before going any further, you should know that this is an experimental design of future Dodge cars which Gilles rejected. Why? Apparently, it's because the designer who penned it decided to make the yellow spoiler guards a permanent part of the theme.
Anyway, that's some radical new styling we have here. The greenhouse is both flattened and wrapped around the entire cabin (presumably under a glass roof), the headlights are ultra-thin and the grille looks barely larger. Just below is an outrageous bumper and splitter combo with a gaping air intake in the middle.
The same theme is applied to the side where contrasting skirts lie under heavily sculpted door panels. The wheels look massive and are connected at the top by a full-length character line.
Multiple sources claim the next-gen Dodge Challenger and Charger will arrive in two years as 2023 models. How far will they depart from the current models? Certainly not as much as the sketch indicates (they will retain a retro appearance, Dodge's design director Mark Trostle has previously hinted), but we should expect them to stand out even more from the competition.