COVID-19's Impact on Canadian Car Sales Finally Measured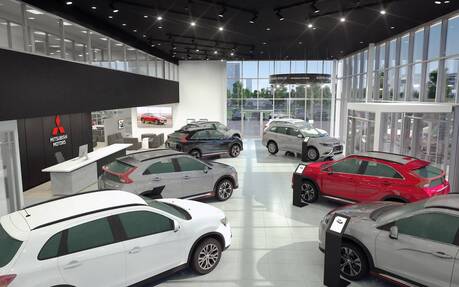 The COVID-19 pandemic and the severe restrictions imposed by authorities are having a major impact on consumer demand and traffic at car dealerships.
Now, we finally know how much Canadian auto sales are affected with the release of the latest monthly and quarterly reports, as compiled by DesRosiers Automotive Consultants.
Let's start with the American automakers, which only posted their Q1 numbers. General Motors experienced a drop of 12.8 percent versus the same period a year ago (12.8 percent at Buick, 24.9 percent at Cadillac, 17.3 percent at Chevrolet and 3.9 percent at GMC).
Ford Motor Company (including Lincoln) fared just a bit worse, slipping 13.8 percent in the first three months of 2020. As for Fiat Chrysler Automobiles, sales took a tumble of 18.8 percent.
For Detroit's Big Three, a relatively strong performance in January and February helped mitigate the early impact of COVID-19.
Toyota fell 18.6 percent and Honda posted a loss of 31.1 percent.
Luxury automakers took a harder blow during the first quarter, mind you. For instance, sales of Porsche cars plunged 42 percent compared to the same period in 2019. Over at BMW (including MINI), the fall reached 29.7 percent.
Overall, Canadian car sales to start the year are down 20 percent versus Q1 of 2019.
Things are much uglier when we look at March results only. Some of the most impacted companies include Nissan and its luxury brand Infiniti, which collapsed 66.4 percent and 81.1 percent, respectively. Mitsubishi dropped 52.4 percent from a year ago when it posted its best March on record.
Most automakers and their dealers are trying to adjust by turning to online sales and offering various incentives to customers, such as no payments for up to four months.
However, the COVID-19 crisis in Canada is far from over and you can be sure the Q2 results will be even more catastrophic.