3 Tools to Determine Your Car's Value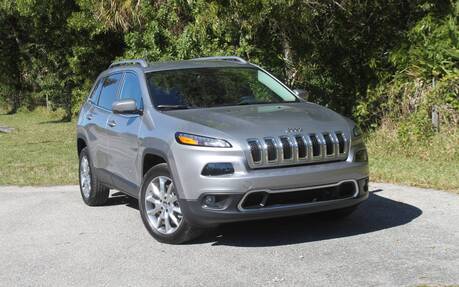 Need to sell your vehicle? Okay, now may not be a good time due to the COVID-19 crisis, but you can prepare by completing one of the most important steps of the car-selling process: setting the price.
There are various tools at your disposal for determining the value of a used vehicle. Three of them have become handy, trustworthy resources over the years.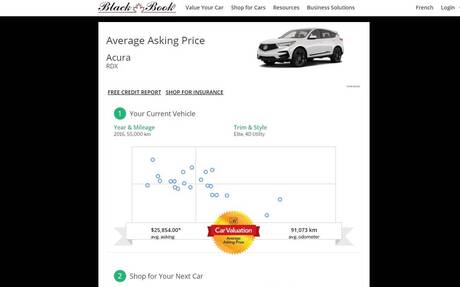 Canadian Black Book
A staple since 1960, Canadian Black Book is widely regarded as the pre-eminent source of vehicle values in Canada. Its website offers free valuation tools where new and used car shoppers can look up the value of their trade-in, the future value of the vehicle they are interested in, or the average asking price for a vehicle they intend to sell.
Just enter the year, mileage, trim level, colour and options, and voila. Canadian Black Book also has over 170,000 vehicle listings.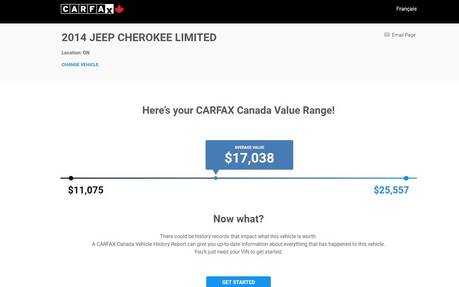 Carfax Canada
As Carfax Canada points out, the amount a person asks for their car isn't necessarily how much it sells for. Completely free, its Value Range tool helps you get a fair price with a range and average based on what similar models have sold for in your area.
You can either specify the year, make, model and trim level, or enter your VIN and province. The system will generate results based on sales of similar vehicle models nearby.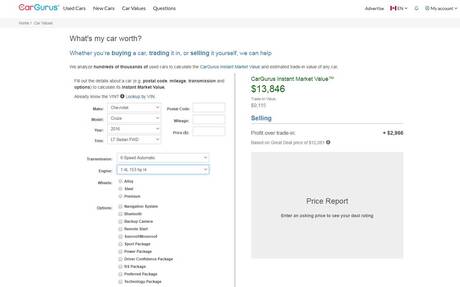 CarGurus
Whether you're buying a car, trading it in or selling it yourself, CarGurus is an expert company active in a number of countries around the world. In Canada, it analyzes hundreds of thousands of used cars to calculate the CarGurus Instant Market Value and estimated trade-in value of any car.
Once again, you must fill in information such as your postal code, the year, make and model of your vehicle, the mileage on the odometer, the engine and transmission, plus the various options. You will get reliable results and be able to see listings of comparable vehicles in your area.