Canadian Car Sales Tumbled 74 Percent in April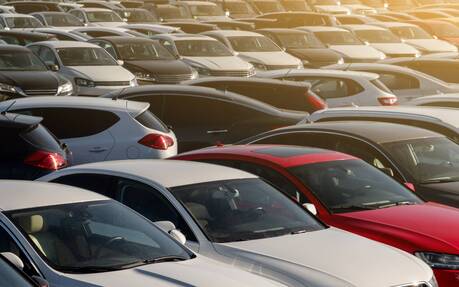 Following a history drop of 48.3 percent in March, a month that was only partially affected by the COVID-19 pandemic, new-car sales in Canada tumbled 74.6 percent in April compared to a year ago according to DesRosiers Automotive Consultants.
More specifically, the total of units sold across the country dropped from 180,616 to just 45,833, which would be the lowest result for April since 1951.
These are not the exact numbers, mind you, but rather estimations by the Canadian market analysis firm.
Several car companies have abandoned monthly sales reporting to focus on quarterly results. That's the case of Nissan, whose sales fell 66.4 percent in March. We'll have to wait until early July to find out how it fared this spring.
What we do know is that sales of Toyota, Subaru, Hyundai and Kia plunged 73 percent, 75 percent, 76 percent and 77 percent, respectively, versus April 2019. Mitsubishi had it even worse with a decrease of 87 percent.
If we look at Canadian sales since the start of 2020, the market is trending down 36.7 percent, DesRosiers Automotive Consultants says.
No one knows for sure when things will get back to "normal." Many business experts anticipate the recovery to take months and possibly last until the end of the year. It's one thing to re-open showrooms, albeit gradually, but it's quite another to ask consumers to be there en masse. Hundreds of thousands of people have either lost their jobs or a significant part of their income due to the crisis and uncertainty will remain for quite a while.