GM to Resume Production in Ontario on May 11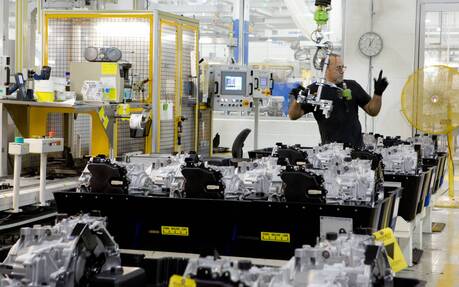 Starting next Monday, a portion of General Motors' St. Catharines Propulsion Plant in Ontario will come back online—a week earlier than most other North American facilities.
The news was made official by both GM Canada and the Unifor auto workers union.
St. Catharines is responsible for producing V6 engines for the Chevrolet Colorado, Buick Enclave, GMC Terrain and Canyon, as well as FWD transmissions and V8 engine parts.
About 300 employees have volunteered to get back to work on Monday. Just like all of their colleagues that will follow, they will have to pass through thermal cameras when entering the plant and they will receive new personal protective equipment.
Unifor president Jerry Dias anticipates GM's CAMI plant in Ingersoll, home of the Chevrolet Equinox, to resume production "more like the 25th" of May, as opposed to May 18. "We've got to make sure that our members are comfortable. I'm not rushing into any sort of decision here," he said.
As for the Oshawa plant, it is currently being used to make face masks in order to meet the urgent need across the country, particularly for health care professionals.
Meanwhile, Fiat Chrysler Automobiles (FCA) said it plans to restart production in the week of May 18. However, Unifor is not yet convinced that the automaker's plants will be safe enough by then.