The Car Guide's 2020 Best Buys: BMW X7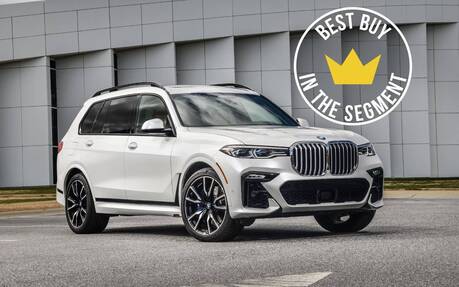 Every year, The Car Guide publishes its Best Buys in nearly 30 different vehicle categories. Today we continue our review of the 2020 winners with a look at full-size luxury SUVs.
Our Best Buy from last year is now sandwiched by a pair of freshly upgraded German rivals.
The sporty BMW X7 (MSRP from $94,000) earns the crown in 2020. In addition to the existing models rated at 335 and 456 horsepower, there's a new M50i model that's even more powerful. Using a twin-turbocharged 4.4-litre V8 engine, it accelerates from 0-100 km/h in just 4.6 seconds, which is remarkably quick for such a big vehicle.
The X7 can comfortably accommodate six or seven passengers depending on the interior configuration, with generous room in all three rows of seats. The level of opulence nearly matches what you'll find in a 7 Series sedan. Ride quality is excellent, while superior handling takes this BMW up another notch. There are many highly sophisticated technologies available, too—just beware of the price.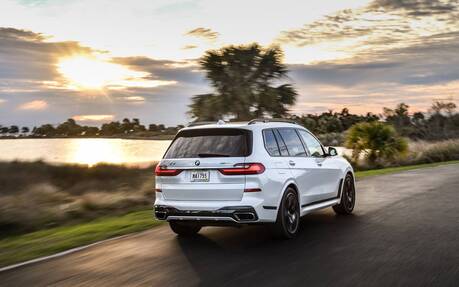 As mentioned earlier, the Lincoln Navigator (MSRP from $96,000) now sits in second place in the segment. It continues to impress with its high level of refinement, well-executed cockpit and amazing interior space—even more in its long-wheelbase version. We also like the arsenal of safety and driver assistance features, the user-friendly infotainment system and the twin-turbo 3.5-litre V6 that delivers 450 horsepower and 510 pound-feet of torque. 
Finally, our second runner-up is a German SUV that was completely redesigned for 2020, namely the Mercedes-Benz GLS (MSRP from $95,500). Mild hybrid powertrains are part of the lineup, including a 362-horsepower V6 and a 483-horsepower V8. The GLS also received an extra dose of technology and some help for off-road driving. In fact, it won our 2020 Technology of the Year award with its E-Active Body Control chassis. In case you get stuck in sand, a Rocking mode automatically raises and lowers the suspension several times, thus alternately increasing and reducing the ground pressure of the tires and improving traction.
The Car Guide's 2020 Scores
BMW X7 – 79%
Lincoln Navigator – 76%
Mercedes-Benz GLS – 75%