COVID-19: GM Assures Future EVs Are "Absolutely on Time"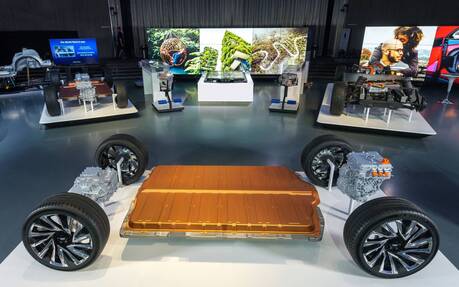 While updates to several General Motors vehicles have been postponed by about a year, the automaker assures the launch of its next-generation EVs such as the GMC Hummer EV, Cadillac Lyriq and Chevrolet Bolt EUV, won't be affected.
During a conference call with the media this week, GM's vice president in charge of electric and autonomous vehicles, Ken Morris, said the company hasn't lost a beat despite the coronavirus pandemic and is "absolutely on time" with its various EV programs.
It's the same thing with the new Ultium battery system that will power the vehicles—allowing a range of up to 645 kilometres—and the dedicated EV platform they will ride on.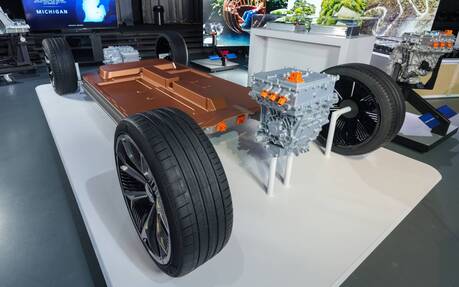 Like a number of employees, Morris has been working remotely for nearly two months and he explained that GM is used to that type of work with its many partners across the U.S., including San Francisco-based Cruise Automation, which is developing the Origin driverless shuttle.
However, it's impossible to get the exact dates for the unveiling of the new EVs. The Cadillac Lyriq was supposed to be revealed on April 2, while the GMC Hummer EV had May 20 on its calendar (though production is scheduled to start in the fall of 2021). Will they make a virtual debut soon or will we have to wait several more months? Nobody knows.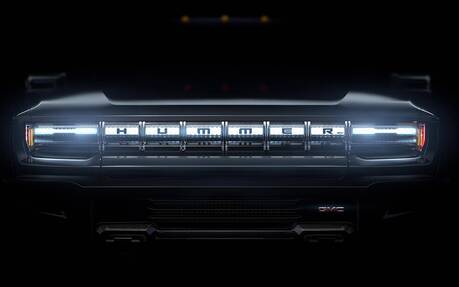 Morris also claims there are no delays with the two electric vehicles being jointly developed with Honda. Those are planned for 2023 as 2024 models.
Last month, GM confirmed that planned updates to the Chevrolet Equinox, Bolt EV, Camaro, Traverse and Silverado 1500, GMC Terrain and Sierra 1500 as well as the Cadillac XT4 will be delayed. They're now scheduled for calendar year 2021, with most of them being launched as 2022 models.