Ford
Mustang Mach-E

is More Powerful Than Initially Advertised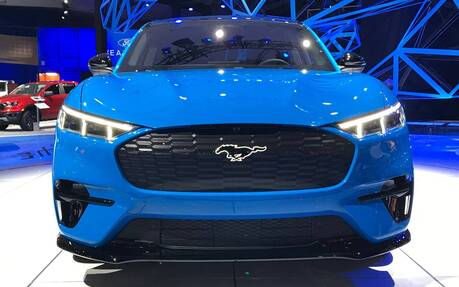 Ford's first-ever electric crossover, the 2021 Mustang Mach-E, has a knack for making headlines since launching in November of last year.
Today is the day that reservation holders in the U.S. and Canada can officially place their orders. And there's good news on top of that: the company has updated the performance specs and the Mustang Mach-E is more powerful than initially advertised.
First, AWD models with extended range (475 km) are now rated at 346 hp and 428 lb-ft of torque versus the previous 332 hp and 417 lb-ft. They can sprint from 0-100 km/h in about 5.5 seconds.
RWD variants with the same battery deliver 290 hp and 317 lb-ft of torque, up from 282 hp and 306 lb-ft.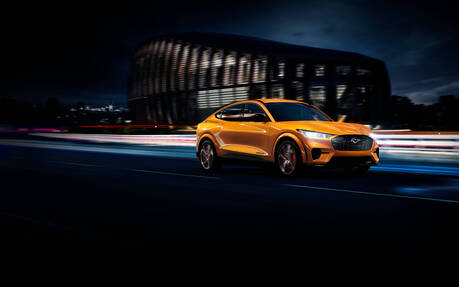 As for standard-range Mustang Mach-E (370 km), power is adjusted from 255 to 266 hp, while torque increases from 417 to 428 lb-ft in the case of AWD models and 306 to 317 lb-ft in RWD models.
"We remain dedicated to delivering on the promise of the Mustang name," said Ron Heiser, Mustang Mach-E chief program engineer. "These better-than-estimated performance figures show that our team is squeezing every last bit of performance out of this vehicle so that it not only delivers Mustang style but Mustang soul as well."
Ford makes no mention of the GT Performance model, however, which was announced with 459 hp and 612 lb-ft of torque. This one is still reservation-only and won't be available until late summer 2021. It reaches 100 km/h in 3.5 seconds, quicker than any other Mustang in history.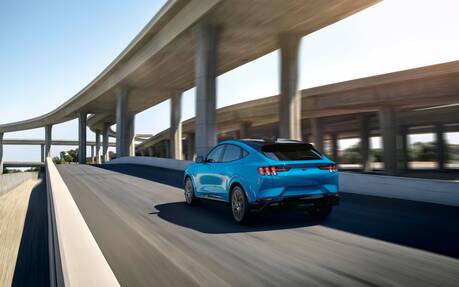 By the way, if you have concerns about winter performance, you should know that Ford engineers put the Mustang Mach-E's all-wheel-drive system to the test in extremely cold and hazardous conditions at the Smithers Winter Test Center in northern Michigan.
In recent weeks, the automaker also introduced Active Drive Assist semi-autonomous driving technology and announced 250 kilowatt-hours of complimentary charging through FordPass Rewards at Electrify America fast-charging stations.
The 2021 Ford Mustang Mach-E starts at $50,495 in base Select trim. Deliveries are scheduled to start right before the end of this year.