Meet the Toyota Corolla Cross That May be Headed for Canada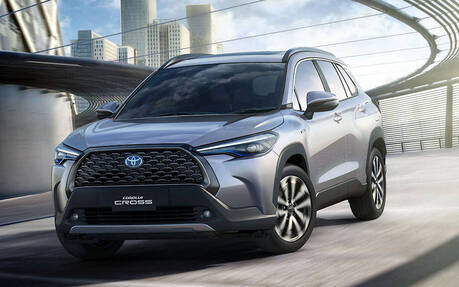 Exactly one year ago, Toyota abandoned its plan to build the Corolla at a new assembly plant shared with Mazda in Huntsville, Alabama beginning in 2021. Instead, the Japanese giant envisioned making a brand new SUV that's currently not part of the lineup and would slot between the C-HR sub-compact crossover (which is FWD only) and the extremely popular RAV4 compact SUV.
Many believed it would be the production version of the FT-4X concept introduced at the 2017 New York Auto Show. However, it now appears this new model will actually be something like the Toyota Corolla Cross that's just been introduced in Thailand.
Similar to what it did with the Yaris Cross in Europe, the automaker created an SUV that's loosely based on its compact sedan. The Corolla Cross stands approximately 4.45 metres long, 1.83 metre wide and 1.62 metre tall, making it a tad larger than the C-HR although the wheelbase is identical (2.64 metres).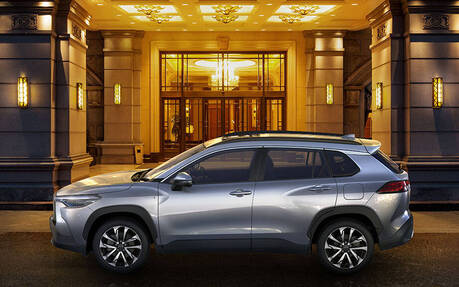 Cargo capacity is rated at 440-487 litres depending whether there's a spare tire or not, but these numbers are probably calculated using Asian-market specifications. It's reasonable to assume the trunk is slightly larger than that of our C-HR (538 litres).
In terms of styling, the Toyota Corolla Cross is much closer to the RAV4 given its overall shape, grille and muscular fenders. It also adds a dose of creativity—just look at the headlights, for instance. The lower body and wheel arches feature black plastic cladding for a more rugged appearance.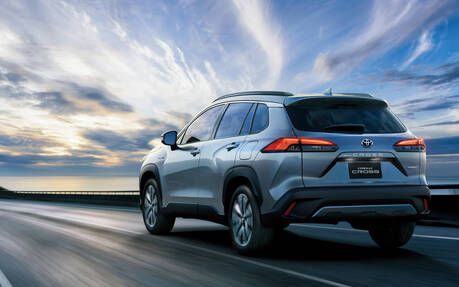 In Thailand, a hybrid powertrain will be available combining an Atkinson-cycle, four-cylinder engine producing 98 horsepower and an electric motor supplying 72 horsepower. We're not sure it would come to North America, although the RAV4, Highlander and the upcoming Venza all offer a hybrid system (the last one as standard).
The other option is a conventional four-cylinder engine that delivers 140 horsepower and 129 pound-feet of torque, which is pretty much what we're used to with small SUVs sold here. All-wheel drive would be optional.
The possible launch of the Toyota Corolla Cross (or whatever name it ends up with) on our shores could happen by mid-2021, creating new competition for the Honda H-RV, Subaru Crosstrek, Hyundai Kona, Nissan Qashqai, Mazda CX-30, Kia Seltos and others.