Fully Redesigned 2022 Audi A3 Poised to Attract More Customers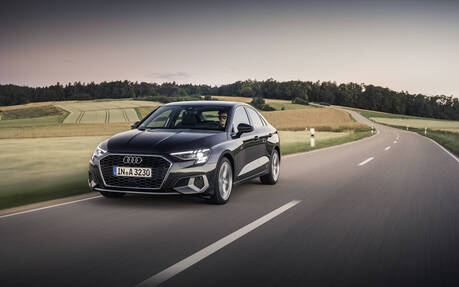 As you may know, the fourth-generation Audi A3 didn't get its big moment in the spotlight at the Geneva Auto Show back in March since the event was cancelled days before due to the COVID-19 pandemic. Instead, the car was revealed online.  
The A3 is an important product for the four-ring brand, having sold over five million units globally since the launch of the first generation in 1996. In other markets including Europe, this small sedan is also available in Sportback configuration, but once again Canada will not be getting the latter. As for the A3 Cabriolet, Audi has decided to drop the model.
Based on the same MQB platform as the eighth-generation 2022 Volkswagen Golf, the new Audi A3 has pretty sharp looks with strong, chiseled surfaces creating a much more athletic profile. The Singleframe grille is larger, the sides are exquisitely sculpted and the addition of the Audi logo at the bottom of the rear doors is a nice touch. In terms of size, the car is longer, wider and slightly taller than its predecessor.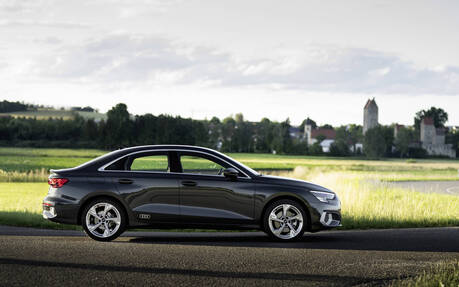 One Engine
The global lineup of engines is impressive and includes both gasoline and diesel units. Obviously, Canada will receive just a single gas-powered option, namely a turbocharged 2.0-litre four-cylinder. But there's a twist: a 48V mild hybrid system is now included.
Similar to many of Audi's latest vehicles, starting with the A8 full-size sedan, the A3 uses this sophisticated technology to coast without burning a drop of fuel, thus increasing efficiency. It also gets an extra dose of torque for more explosive acceleration and passing manoeuvres.
Meanwhile, handling is dictated by either a standard suspension setup featuring steel springs or an optional air suspension with adaptive damping.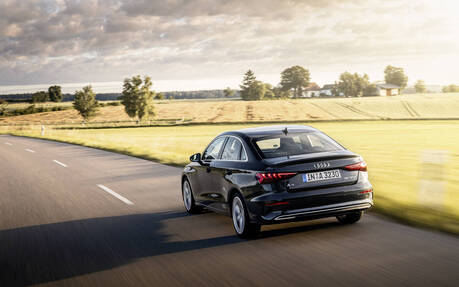 Digital Interface
Just like the next-gen Golf and recent Audi products, the new A3 boasts a fully digital interface. The analog gauges on the instrument panel have been replaced by Audi's Virtual Cockpit as standard.
The infotainment system has been revised, too. The pop-up screen is no more; instead, there's a fixed 10.1-inch colour touchscreen that presents the main controls and vehicle functions in a tablet-style menu.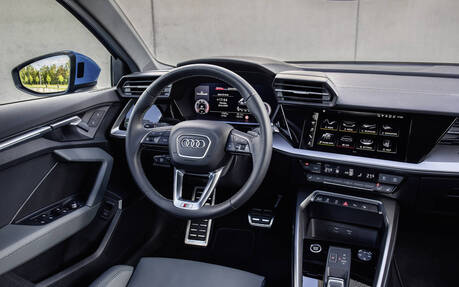 Audi has yet to provide details on the next S3, which will inevitably follow the launch of the base A3 in mid-2021 (as a 2022 model). Spy shots of S3 and RS 3 prototypes have begun to surface online, so a reveal is likely coming soon.
We should find out about pricing closer to the A3's arrival in dealerships. Expect a slight bump from the outgoing model's $34,500 MSRP ($53,400 for the S3).
Watch: Gabriel Gélinas drives the 2020 Audi RS 6 Avant