Hyundai Accent is Officially Not Coming Back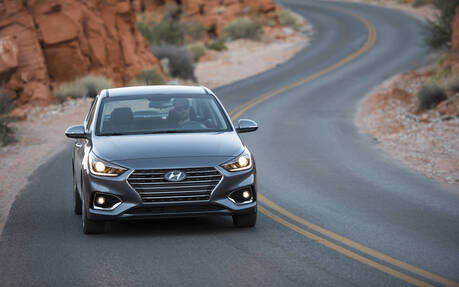 Hyundai Canada has just confirmed that the Accent will not return in Canada for 2021. The Korean automaker follows the lead of Honda and Toyota, which recently announced the elimination of the Fit and Yaris, respectively, in North America.
First launched in September 1994, the Accent has been around for more than 25 years, selling just over 462,000 units in Canada during that time. In fact, it was the best-selling subcompact car from 2009-2018.
However, with the introduction of the Hyundai Venue crossover for 2020, which uses the same platform and powertrain, the Accent no longer had a future. As you know, most consumers now prefer small SUVs that offer more ground clearance and a higher driving position, even though performance is nearly identical.
"The successful launches of the Hyundai Venue and the Kona provide great opportunities to offer the best vehicles in the segment to our clients who are looking for entry-level transportation while still getting the features they want," said Don Romano, president and CEO of Hyundai Canada.
Farewell, Accent!