Ontario Police Recovers Over $4 Million Worth of Stolen Cars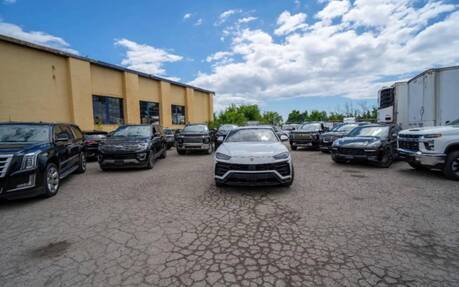 Peel Regional Police in Ontario last week busted a car theft ring and recovered $4.2 million worth of stolen vehicles across the province. 
According to the investigators who have been working on the case since February, a group of organized criminals were allegedly responsible for stealing cars and trucks in the Greater Toronto Area, changing the vehicle identification number and registering them with Service Ontario.
So far, police have arrested 21 suspects and charged them with a total of 194 offences.
"This is an excellent example of investigators working hard to prevent the continued victimization of our residents in our local community and the GTA," Deputy Chief Nick Milinovich said in a statement.
"The outcome of this project will have a significant impact towards enhancing community safety and protecting people's property."
The list of stolen vehicles includes Ford, GMC and Dodge pickups and SUVs as well as luxury cars from brands such as Cadillac, Lincoln, Porsche and Lamborghini.
CBC reports that the investigation is still ongoing and more arrests are expected to be made.