Toyota to Build Road-going Version of Le Mans Hypercar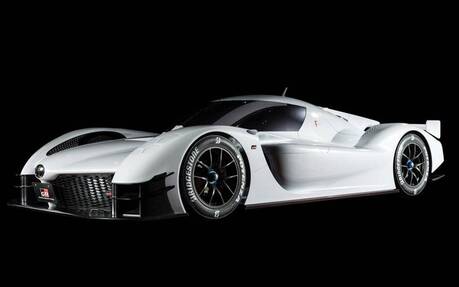 The 2020 edition of the 24 Hours of Le Mans has been pushed back to September 19-20 due to the COVID-19 pandemic and one of the new additions this year is the Hypercar class, which replaces the famous LMP1.
Japanese automaker Toyota has already confirmed that it will participate using a race car derived from the Gazoo Racing GR Super Sport concept introduced at the 2018 Tokyo Auto Salon.
Now, The Supercar Blog reports from credible sources that a road-going version of that sensational machine will hit the market by 2022. Can you imagine?
That's because Le Mans Hypercar regulations require manufacturers to build at least 20 homologated road-legal versions of their race cars within two years.
The production Toyota GR Super Sport is expected to feature a hybrid powertrain based on a twin-turbo V6. Of course, output should be lower than the concept's 986 horsepower. Early estimations call for 0-100 km/h acceleration in 2.5 seconds and 0-200 km/h in less than seven seconds.
There will be major changes to the design, too. The original didn't even have a rear window, for instance.
Just how many units will Toyota build for the road? And what markets will they be sold in? It's too early to tell at this point. Same thing for the price, which should rival some of the best exotic cars on the planet.