Exclusive

Kia Rio Sedan Gets the Axe for 2021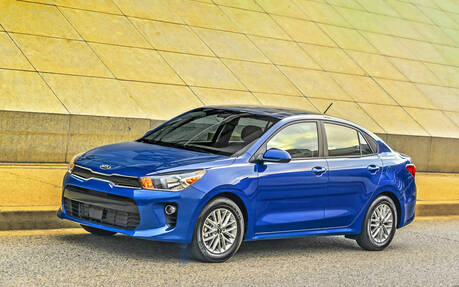 Kia is removing the Rio sedan from its Canadian market lineup. This information was obtained by The Car Guide exclusively.
The hatchback version will continue to be offered for the 2021 model year, however. Kia has promised that new information regarding the Rio would also be revealed, without going into details. But it's safe to think that the Rio unveiled in Europe last May could cross the Atlantic.
The last few weeks have been tough for the subcompact car. Toyota, Honda and Hyundai have respectively announced the end of the Yaris, Fit and Accent.
The Rio sedan had a starting price of $19,755 in 2020, which is $2,650 more than the five-door model.
Sedan lovers can rest assured that Kia is keeping the Forte. The Korean automaker sold 2,039 units of the Rio in Canada in 2019, that's 617 units less than the previous year.
The Rio hatchback will be part of the now select club of subcompact cars alongside the Chevrolet Spark, the Mitsubishi Mirage and the Nissan Versa.