Chevrolet, BMW Have the Best Car Seats, Study Finds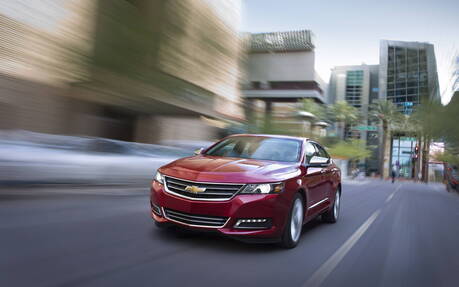 Chevrolet and BMW top J.D. Power's 2020 Seat Quality and Satisfaction Study released a few days ago. Surprised?
The former leads all mainstream car brands with four award-winning vehicles. The Sonic, Impala and Equinox are segment winners, while the Silverado is among the three best pickups/vans.
On the luxury side, BMW takes the crown with vehicles like the Z4 roadster and X6 midsize crossover. Lexus, which is historically known for offering ultra-comfortable seats, comes in second place thanks to the IS sedan and UX small crossover.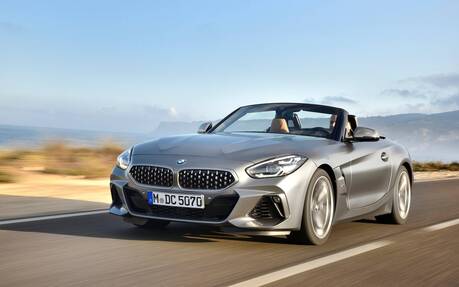 It should also be noted that Korean automakers Hyundai and Kia are well represented in the study, more specifically when it comes to small cars including the Hyundai Accent and Veloster as well as the Kia Forte.
Vehicle owners say the leading issue with seat quality is their seats have insufficient range of adjustment.
"In addition to insufficient range of adjustment, the vast majority of seat problems cited by vehicle owners are also design-related," said Brent Gruber, senior director of global automotive quality at J.D. Power. "If seat manufacturers and car brands can incorporate customer feedback earlier in the design process, many of these issues can be mitigated prior to reaching the market.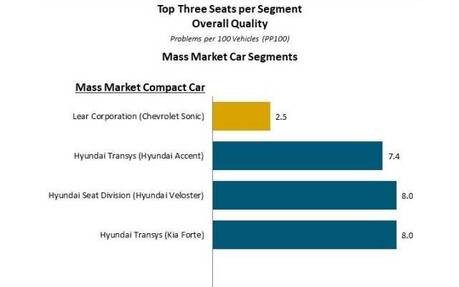 Canadian-based Magna is responsible for three of the seven category winners. It also ranks second in two other segments.
J.D. Power measures seat quality by the number of problems experienced per 100 vehicles during the first 90 days of ownership, with a lower score reflecting higher quality.
The 2020 Seat Quality and Satisfaction Study is based on responses from 87,282 buyers and lessees of new 2020 model-year vehicles. The study was fielded from February through May.