Confirmed: Los Angeles Auto Show Postponed Until May 2021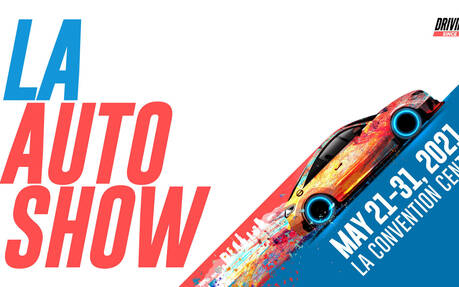 The organizers of the Los Angeles Auto Show have confirmed unofficial reports from earlier this week: the 2020 edition scheduled in November will not take place due to the COVID-19 pandemic.
Instead, the event will move to May 21-31, 2021. Two press days will lead up to the show on May 19-20.
"We are appreciative for the continued support from the LA Convention Center, the City of Los Angeles and all of our automotive partners," said Lisa Kaz CEO of the LA Auto Show. "Memorial Day Weekend is a fantastic time for enhanced outdoor activations and product debuts. The LA weather creates exciting new opportunities for a spring show."
Automakers that were planning to unveil new models in Los Angeles this fall will now have to turn to a different venue or host virtual reveals.
This postponement also creates a bit of congestion in the North American auto show season. There will be New York (April 2-11), followed by Los Angeles (May 21-31), and finally Detroit (June 11-26). Of course, as the pandemic continues to evolve, leading to changes in public health and safety measures, these dates are not set in stone.
Another major auto show set for November, the SEMA Show in Las Vegas, was cancelled a few weeks ago. And with the Consumer Electronics Show (CES) in Las Vegas gearing up for a virtual-only event in 2021, that means the next physical auto show on the calendar is the Montreal Auto Show. This one is still supposed to run from January 15-24, 2021.