Hyundai Palisade and Kia Telluride May Get a Big Brother Soon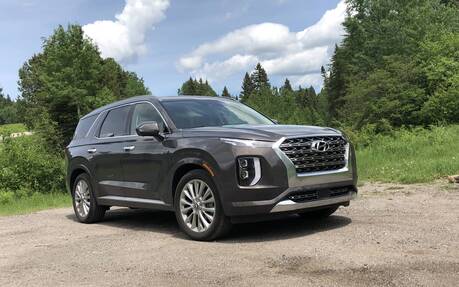 It's safe to say Hyundai and Kia hit a bull's eye with their all-new Palisade and Telluride. These three-row midsize SUVs have received much praise from the automotive media and sales are strong in North America.
Given consumers' appetite for large SUVs and gas prices that remain low, could we see a full-size model join the lineup at some point? Is there room for a Chevrolet Tahoe, Ford Expedition and Toyota Sequoia rival?
"From a brand perspective, obviously that is thinkable. Nothing can be excluded. There is some dynamism in that segment […] and we are very much aware of that. We monitor it closely," said Lorenz Glaab, head of global product management at Hyundai, in an interview with Australian website CarSales. "Now, whether it makes sense, and in what region, and with what particular concept remains to be seen."
Over at Kia, some company executives have made their wishes pretty clear. Damien Meredith, COO of the brand's Australian division, said earlier this year he would like "one or two bigger SUVs." According to him, that vehicle would be based on the future Kia pickup and use a body-on-frame construction instead of a unibody structure.
The idea is to create something more rugged and more capable in off-road driving than the Palisade and Telluride, two SUVs that know their way around many different conditions but are primarily urban- and family-oriented.
Of course, we could speculate about the engine that might reside under the hood (turbo? hybrid?), but it's just too early at this point since development hasn't even begun yet. Realistically, a full-size SUV coming to North America from Hyundai and/or Kia probably wouldn't be ready until the 2023 or 2024 model year.