Ford Avoids Strike, Promises 5 EV Models to be Built in Oakville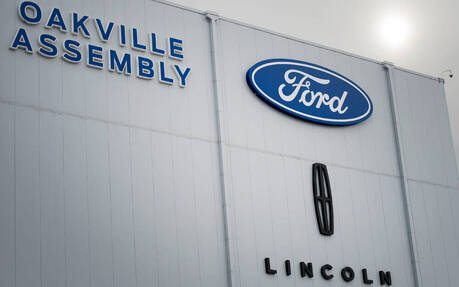 Ford and Unifor, which represents thousands of auto workers in Canada, have just reached a tentative deal on a new three-year collective bargaining agreement that affects more than 5,400 unionized workers in the country.
As a result, the automaker avoided a strike that could have been launched as early as today. The deal must now be ratified by Ford employees represented by Unifor.
While Ford Canada didn't immediately want to comment on the terms of the tentative agreement, Unifor president Jerry Dias announced that the Oakville and Windsor plants will receive investments totalling $1.95 billion.
The former alone will get $1.8 billion as it undergoes complete retooling to produce electric vehicles. Five EV models will be assembled there from 2025 to 2028. Unfortunately, their identity remains a mystery at this point.
Ford previously announced plans to introduce an electric F-150 and at least two electric SUVs in the medium term.
On Monday, the Toronto Star broke the news that the federal government, together with the Doug Ford administration, was willing to invest up to $500 million to facilitate the conversion and help the Oakville plant survive. This will be made official on Wednesday during the Speech from the Throne.
Mounting reports suggest that the Ford Edge and Lincoln Nautilus will depart after 2023, leaving Oakville with no more products to build.
"Today is an historic day. We are not only talking about solidifying the footprint of the auto industry in the short term, but for the long term. I think it's fair to say that as an organization we hit a home run," Dias said.
The Unifor president also announced that Fiat Chrysler (FCA) will be the next Detroit Three bargaining target, followed by General Motors.