2021 Honda Civic: Five Things to Know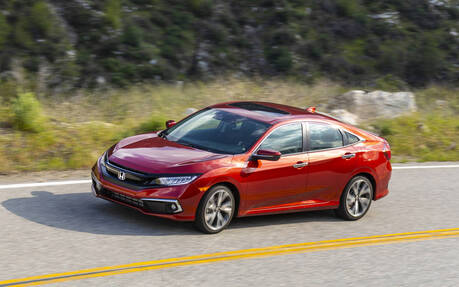 The eleventh-generation Honda Civic, which is scheduled to make its debut next spring as a 2022 model, is already generating huge interest. Have you seen the patent renderings and artist renderings online in recent weeks?
From what we can tell, the Civic will adopt a more mature albeit less racy look. This will please a number of potential customers, but also risk putting off many others. It is worth the wait? That depends on what you like and need from a compact car.
In the meantime, here are five things you should know about the 2021 Honda Civic, which is now on sale at Canadian dealerships…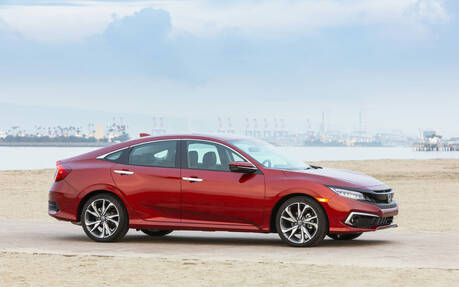 R.I.P. Civic Coupe and Si
As announced this summer, Honda has decided to kill the Civic Coupe, whose marginal sales simply no longer met expectations. Around three percent of Civic customers preferred the two-door coupe over the four-door sedan and five-door hatchback.
Also eliminated for 2021 is the sporty, 205-horsepower Civic Si. Available exclusively with a manual transmission, that model has been losing quite a few fans over the past years. We might see it again in the future, but with some kind of automatic transmission instead.
Big Price Hike
Speaking of the manual gearbox, don't be surprised that Honda chose not to bring it back in the sedan, either—and the base Civic DX along with it. As a result, the 2021 Civic lineup starts with the CVT-equipped LX model at $23,400 (plus freight and delivery). It's an increase of $5,000 over the cheapest 2020 Civic, which cost $18,390.
And consider yourself warned: this higher price point will likely become the new norm with the next-gen Civic.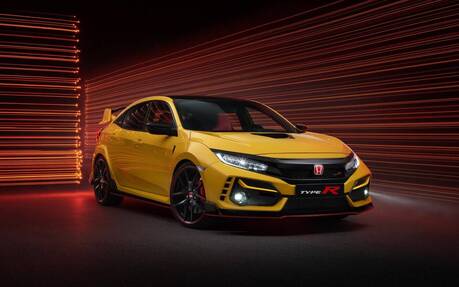 Exclusive Type R
Honda did not just streamline the Civic for 2021. There's an exciting addition, too: the Civic Type R Limited Edition. Lighter and faster, this model features all of the 2020 Type R updates, plus additional enhancements designed to make it the ultimate street-legal Type R track machine. It comes in an exclusive colour, Phoenix Yellow, while the roof, outside mirror caps and intake vent on the hood get contrasting gloss black paint.
Lightweight, forged aluminum BBS wheels are also part of the package, but there are no changes to the 306-horsepower turbo engine or six-speed manual gearbox (blissfully retained here). Drivers will surely appreciate the specially tuned dampers and recalibrated steering.
Bad news: the 100 units available in Canada sold out in just four minutes back in May.
Turbo or Not?
Customers who opt for the sedan can choose between a naturally aspirated 2.0-litre engine rated at 158 horsepower—a safe pick—and a turbocharged 1.5-litre engine producing 174-180 horsepower depending on the model.
The latter is your only option in the Civic Hatchback (except for the high-performance Type R, of course). Many owners have complained about heating issues or gasoline that mixes with engine oil, affecting performance. Honda says the problem has been fixed, but it might be still a gamble to make.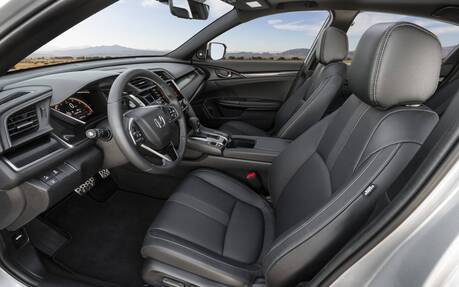 Same Interior
For the sixth and final year of the tenth generation, Honda designers made no changes to the cabin. Who cares? The Civic remains a benchmark in terms of interior layout and ergonomics, with numerous storage compartments, comfortable seats and instruments that provide complete information in a driver-friendly way. The materials are nice even after all these years.
On the other hand, a revised, more intuitive infotainment system would be appreciated. Surely we'll get one with the next-generation Civic, so be patient.