Battery Providing 800 Km of Range in 20 Minutes Might Come Soon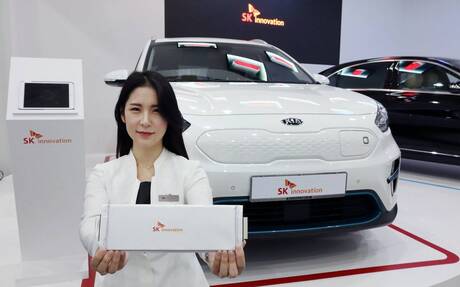 Development of long-range electric vehicles is accelerating quite a bit. Many automakers along with tech giants and battery suppliers are making big promises and announcements these days.
Following Samsung's breakthrough earlier in the year, another Korean company, SK Innovation, has exciting news to share.
At a recent battery-tech trade conference in South Korean, SK Innovation revealed that it's developing cells that will only need two 10-minute fast-charging sessions to cover more than 800 kilometres of range when installed in an electric vehicle.
Such cells could be completed by the end of 2020 at the earliest, but more likely in the first half of 2021.
Unfortunately, the company gave few details about the technology or chemistry being used. All we know at this point is that high-density nickels are part of the mix and that the battery could accommodate more than 1,000 charge/discharge cycles, similar to Samsung's.
SK Innovation has been supplying batteries to Kia mostly for vehicles like the Niro EV. Business will grow exponentially over the next couple of years. In fact, the company is building a two-factory complex in Georgia that will make cells for up to 300,000 vehicles, including the U.S.-built Volkswagen ID.4 (starting in 2022) and the anticipated Ford F-150 Electric.
And unlike domestic rival LG Chem, which supplies batteries for the Chevrolet Bolt EV and Hyundai Kona Electric, among others, no fires have been reported so far in models powered by SK Innovation batteries.
Watch: Testing With an Electric Ford F-150 Prototype