2022 Subaru BRZ Reveal Date is Finally Announced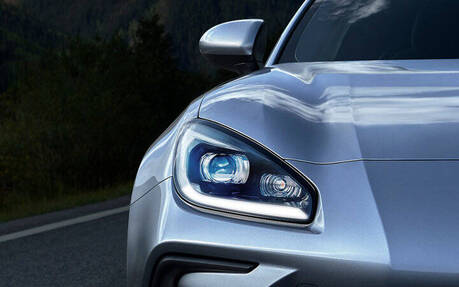 After teasing the car's arrival this fall in a recent post on Twitter, Subaru is now confirming that the all-new, second-generation 2022 BRZ will be revealed on November 18 at 9:00 EST. That's less than two weeks away!
On its website, the Japanese automaker is telling us to "get ready for more thrills, more rear-wheel-drive fun, more of everything serious drivers love about the BRZ." If you were expecting a switch to all-wheel drive like every other Subaru model, forget it.
Completely redesigned, the compact sports coupe was busy with track testing up until recently. Based on spy shots we've seen, the lines are familiar, but the grille appears to be larger. Meanwhile, the interior is expected to be more modern and refined.
From a technical standpoint, the 2022 Subaru BRZ will ride on Toyota's latest TNGA platform. However, what we're really curious about is whether the turbocharged 2.4-litre engine from the Subaru Ascent, Outback and Legacy will find its way in the BRZ as some strong and credible rumours suggest. That would mean a lot more firepower than the 205 hp we're used to.
Come back on November 18 to learn all the juicy details about the 2022 Subaru BRZ. We'll also have plenty of pictures, too.
Watch: Subaru BRZ tS Review