You'd Better Forget About a New Mazdaspeed3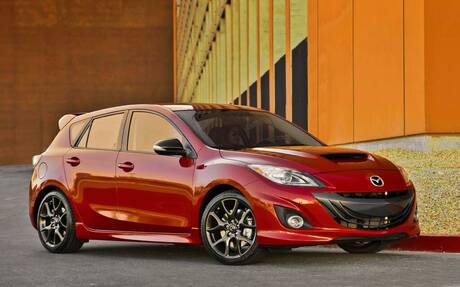 Mazda has just crushed any remaining sliver of hope of seeing new Mazdaspeed versions of its vehicles.
"We have no immediate plans to bring back the Mazdaspeed3 as we move into the premium space," said company spokesman Drew Cary according to comments that were first reported by Motor1.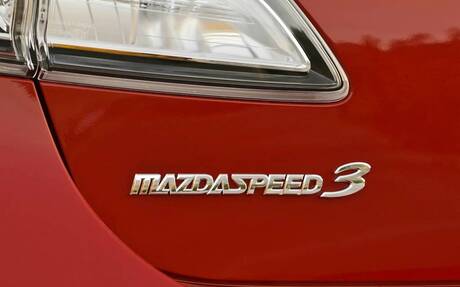 The fact that he said "immediate plans" should not be confused with a door left slightly open. The little Japanese automaker has made giant leaps in recent years, particularly with award-winning KODO styling, advanced Skyactiv technology and amazingly refined interiors. In other words, it's moved on to bigger and better things, making a return of the Mazdaspeed nameplate an unrealistic possibility.
Mazda instead aims to appeal to today's hot hatch enthusiasts with the addition of a turbocharged 2.5-litre engine to the Mazda3 lineup. The result is up to 250 horsepower and 320 pound-feet of torque using premium gas, with all-wheel drive ensuring proper distribution. By comparison, the old Mazdaspeed3 sent 263 horsepower and 280 pound-feet to the front axle only, which produced significant torque steer.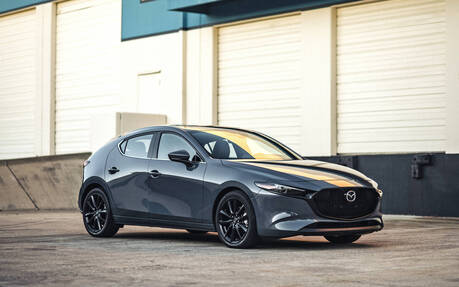 The new 2021 Mazda3 Turbo also sports larger and louder tailpipes as well as stylish 18-inch black alloy wheels. As for thrills behind the wheel, don't worry: even though this model is not available with a manual gearbox, Mazda is still highly committed to driving excitement.
What about the long-gone Mazdaspeed Miata and Mazdaspeed6? Well, the current MX-5 is more powerful than the former and it would be a real shocker if Mazda decided to offer the 2.5T engine as with most other models. Meanwhile, the next generation of the Mazda6 sedan will likely be very different when it comes to configuration and powertrain choices, as previously reported.
Watch: Throwback Thursday - 2003 Mazdaspeed