The Cheapest Supercars Are in Canada, New Study Finds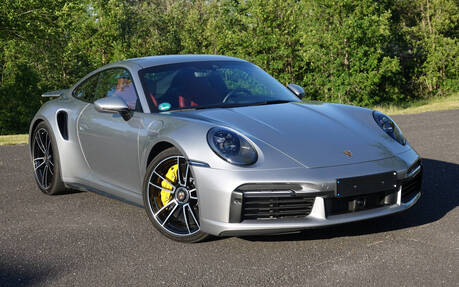 Just about everyone dreams of owning a supercar, but very few people actually have the means to afford one. The silver lining? Canada is where you can find the cheapest supercars on the planet.
This is according to the Global Supercar Index published by British website Compare the Market.
Okay, so it's not a super-comprehensive study that takes into account all the various options, taxes and other purchase-related expenses like car insurance. The main criterion here is the Manufacturer's Suggested Retail Price (MSRP), excluding freight and delivery.
Furthermore, since not all exotic and ultra-high-performance cars are sold across the globe and have readily available pricing information, the comparison focuses on just one model: the new, 641-horsepower Porsche 911 Turbo S.
In Canada, the prestigious German coupe starts at $231,700, which is the equivalent of €150,373—good for first place in the ranking. In fact, the 911 Turbo S is 81 percent cheaper than the global average.
Consider this: in Singapore, customers have to shell out $924,488 SGD or €579,654. It would be like if we were asked to pay $900,400 for ours. But wait, there's worse. In Argentina, we would have to spend the equivalent of $911,000. You'd think Porsche did that on purpose.
Mexico, the U.K., Jordan and Kuwait round out the top 5 countries where the Porsche 911 Turbo S is the cheapest. The U.S. ranks sixth and Germany is fourteenth.