Watch: Renowned Car Designer Criticizes Tesla Cybertruck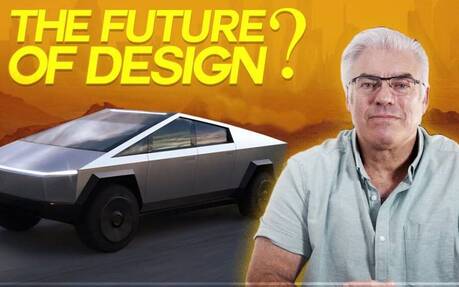 The design of the controversial Tesla Cybertruck has polarized auto journalists, enthusiasts and the general public alike since its debut in November 2019. Some people see it as a stroke of genius, while others still think it's a joke.
What does renowned car designer Frank Stephenson have to say about it? Remember, this is the man who penned the McLaren P1, Ferrari F430, Maserati MC12, first-gen BMW X5 and the modern MINI. After taking over a year to digest what he saw, calm himself down and gather his thoughts, he's now firing shots in a new video released on YouTube.
While acknowledging that this is a very important model in an industry that's about to usher in a new era of socially responsible and technologically innovative vehicles, Stephenson doesn't pull any punches when it comes to Tesla and the Cybertruck.
First, Stephenson thinks Elon Musk's genius is too much rooted in the future and doesn't have a good enough grasp of the past. The Cybertruck, he goes on, is just not in tune with nature and doesn't represent real progress. He predicts it will become dated soon after its launch—like cars from the original Playstation video games compared to those in the brand new PS5.
About the electric pickup's pyramidal shape, Stephenson says it's not unprecedented, referring to the Karin concept introduced by Citroen in 1980. Despite being 40 years old, this model looks more sensual and even more futuristic than the Tesla. If he had to live in an alternative world previewed by these two vehicles, he would choose the former.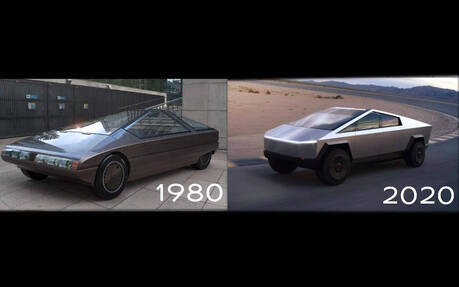 A big problem with the Cybertruck, Stephenson argues, is that it feels cold, sterile and "anti-environmentalist," both inside and out. There's nothing warm and inviting about it that would make most people want to touch it and spend time in it—more like a Mars rover than a lounge on wheels.
Also, in his opinion, Tesla's insistence on promoting the Cybertruck's security features—like indestructible body panels and "bulletproof" glass—reveals the insecurity of the basic design.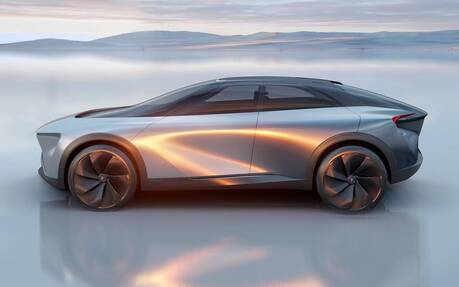 At the end of the video, Stephenson wonders what the Cybertruck would look like if designers had shown more consideration and used a more human-focused and organic approach—kind of like the recent Buick Electra concept (above), which appears more like "a beacon of hope for our future."
Do you agree with him or not? Feel free to comment!