Kia Unveils New Logo and Slogan to Mark New Start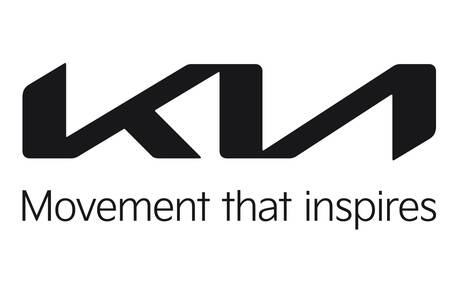 Following Volkswagen and Nissan, it's now Kia's turn to adopt a new logo. Why? The Korean automaker is on the verge of a bold transformation and needs to project a more modern image.
"The introduction of the new logo represents Kia's ambitions to establish a leadership position in the future mobility industry—and become an icon for change and innovation—by revamping nearly all facets of its business," the press release says.
Instead of picking some kind of symbol, Kia simply added a stylish twist to its alphabetical logo. The letters are now sleeker and tilted to the right as if to express a move forward, toward the future. In fact, Kia is also replacing its international brand slogan "Power to Surprise" with "Movement that Inspires."
The new logo was unveiled during a spectacular pyrotechnic display in the skies above Incheon, Korea. The event saw 303 pyrodrones launching hundreds of fireworks in a synchronized display to celebrate Kia's new beginning. This set a new Guinness World Record for 'Most unmanned aerial vehicles launching fireworks simultaneously.'
This comes after the announcement of Kia's 'Plan S' long-term business strategy in 2020. The company aims to take a leading position in the global car market by introducing new, long-range electric vehicles and a wide variety of new mobility services. The logo was actually previewed by the Imagine by Kia crossover concept at the 2019 Geneva Auto Show. A production model will debut later in 2021.
Kia promises to give more details about its new strategy during a digital showcase on January 14. We expect further unveilings to take place then, so don't miss it.