One Final Look at 2022 Mitsubishi Outlander Ahead of Debut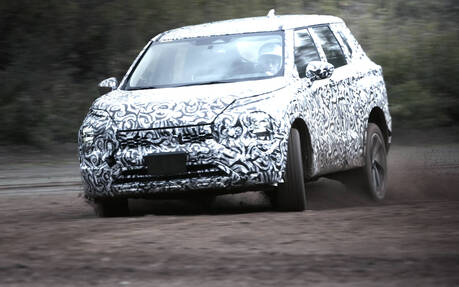 Mitsubishi is today showing a camouflaged 2022 Outlander ahead of its official debut on February 16.
For this next generation, the compact SUV has been revised and re-engineered from the ground up. It will be more spacious and more technologically advanced than its predecessor, while also being the quietest and best-equipped Mitsubishi ever sold in Canada.
The all-new Outlander was put through its paces, as the system's final calibrations were developed in severe weather and road conditions, Mitsubishi noted.
"We took everything we know about on- and off-road driving from the rally experiences to apply the latest Super All-Wheel Control technology in our newly developed platform," said Kentaro Honda, segment chief vehicle engineer (lead engineer) for the all-new Outlander. "We also specifically developed a new drive mode selector to provide confident driving at all times and in all weather conditions."
Come back here on February 16 to get all the details and see a complete photo gallery of the 2022 Mitsubishi Outlander!