Nearly 150,000 Hyundais Recalled Due to Engine Concerns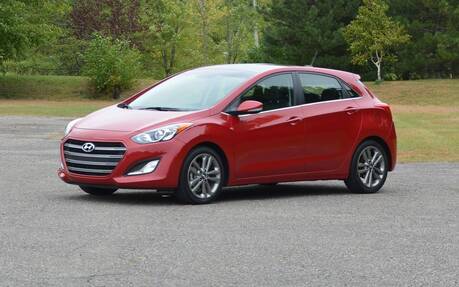 What's wrong with some of the engines at Hyundai?
Back in December, we told you about a recall and a class action targeting a large number of vehicles in Canada. Now, the company is conducting what it calls a « Product Improvement Campaign" that provides an update to the engine control module on nearly 150,000 Hyundai vehicles across the country.
The goal is to detect potential problems before an engine fails, according to the recall notice available on Transport Canada's website.
Affected models include the 2014-2016 Elantra, 2017 Sonata Hybrid and 2014-2017 Tucson equipped with a naturally aspirated 2.0-litre engine, as well as the 2014 Sonata Hybrid and 2010-2013 Tucson powered by a naturally aspirated 2.4-litre engine.
Hyundai will soon notify owners and instruct them to take their vehicle to a dealer to update the software for the engine control module.
If you happen to own one of the models listed above and experience unusual engine noise, reduced power or a check engine/oil warning light, Hyundai advises you to immediately visit a dealership to have your vehicle diagnosed.
In March 2019, Hyundai Canada announced a recall on 255,000 cars and SUVs for the same exact thing—to perform an update to the engine control module in order to detect potential problems before the engine fails. Affected models included the 2013-2018 Santa Fe Sport, 2014-2015 Tucson and 2011-2018 Sonata.
In all of these cases, Hyundai has not found any specific issues with the engine, but felt it was necessary to "add an extra layer of protection" to the control module.