Buick Encore Replacement is Likely Coming, Report Says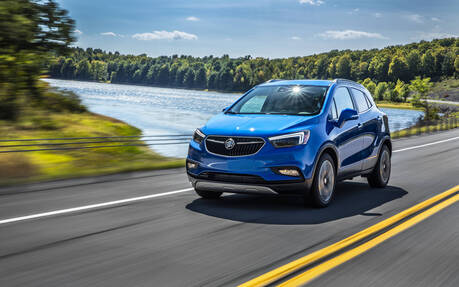 It appears that General Motors is not about to throw the towel when it comes to the Buick Encore. According to GM Authority, which received tips from people familiar with the matter, a replacement for the first-generation model is on the way.
Last year, the smallest SUV in the Buick portfolio was the brand's best-selling product in Canada and its second most popular vehicle in the U.S. However, it has been largely affected by the arrival of the new Encore GX, which is roomier and more sophisticated.
Consider this: with 895 units sold in Canada during the fourth quarter of 2020, the Buick Encore was down 63 percent and accounted for just half the total of its bigger brother (1,713 units). And that's despite the latter costing $3,250 more in base trim.
But instead of eliminating the Encore and keeping a single model in the subcompact SUV segment, GM reportedly plans to maintain the current two-model strategy and bring a redesigned Encore to North America.
What will it look like? The answer probably lies in China. Over there, GM simultaneously launched the Encore GX alongside a brand new Encore—one that switched from the Gamma II platform we know here to a new architecture called GEM (Global Emerging Markets).
The latter is a simplified version of the VSS-F platform underpinning the Encore GX, but it wasn't initially developed for Canada or the U.S. GM Authority claims the automaker now has changed its position, mainly because the new GEM-based Encore is significantly cheaper to build.
We expect to get more details in the coming months, so stay tuned. In related news, the next-gen 2021 Buick Envision compact SUV is now on sale across the country starting at $37,598.