2021 Karma GS-6 Introduced as Cheaper Revero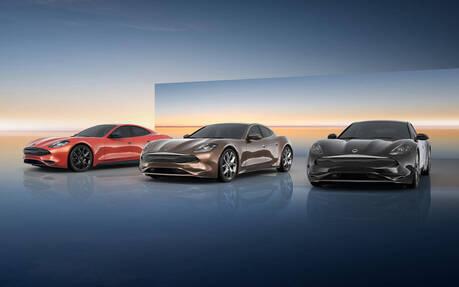 The Karma Revero GT is getting a twin. The small Californian automaker born from the ashes of Fisker Automotive (and now owned by China's Wanxiang) has announced a new evolution which is really the same vehicle under a different name: GS-6.
Why the change? Karma says it wants to make electric vehicles more accessible, so the Revero GT nameplate will be moving up-market in future variants, while the GS-6 will now occupy a slot in the Karma lineup at a much more attainable price point for entry luxury buyers.
The latter will use the same plug-in hybrid powertrain consisting of a turbocharged 1.5-litre engine/generator, two rear-mounted electric motors and a high-voltage 28-kWh battery. Combined output and torque is rated at 536 horsepower and 550 pound-feet. The system also provides 129 kilometres of range in EV mode and 528 kilometres total.
By the end of the year, Karma will add a fully electric variant called GSe-6 with a choice of two batteries: 85 kWh or 105 kWh. Their range has yet to be specified, although it's reasonable to assume the smaller battery will deliver more than 450 kilometres.
All the latest active safety and driver assistance features will come standard along with over-the-air software updates.
Canadian availability and pricing also remain undisclosed at this point. In the U.S., the Karma GS-6 will be sold in three trim levels, the cheapest one starting at $83,900—a far cry from the Revero GT's $147,000 tag.
Surprisingly, despite being all-electric, the GSe-6 will be more affordable starting at $79,900. For the record, a base Tesla Model S south of the border costs just under $73,000.
Karma also has plans to launch an electric crossover, the GX-1, in the near future.