Genesis GV80 Crashed With Tiger Woods Behind the Wheel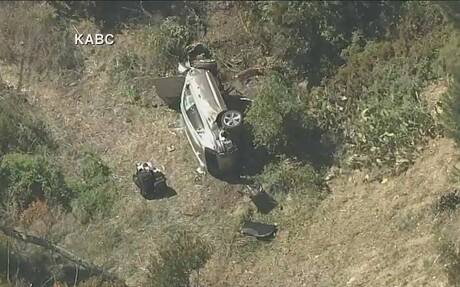 Tiger Woods was involved in a single-vehicle crash while driving his spanking new 2021 Genesis GV80 on Tuesday. He was rushed to the hospital where he remains in stable condition.
Emergency personnel had to use jaws of life to remove the 45-year-old golfer from the SUV, which suffered extensive damage after rolling over several times. Police have opened an investigation.
The Genesis GV80, for the record, is an extremely safe vehicle equipped with all the latest driver assistance technologies available.
There's Highway Driving Assist II which combines adaptive cruise control with lane keeping assist. The system can even make the GV80 come to a full stop in dense traffic and re-accelerate on its own as soon as the vehicle in front moves away.
Meanwhile, forward collision avoidance assist with pedestrian detection will automatically apply the brakes if an imminent collision is detected and the driver does not react soon enough.
Collision Tests Still to Come
Since the 2021 Genesis GV80 is a brand new model, neither the National Highway Traffic Safety Administration (NHTSA) nor the Insurance Institute for Highway Safety (IIHS) in the U.S. have performed collision tests yet. Assessing its real-world crashworthiness will take some more time.
You should know there are 10 airbags inside including an innovative centre-mounted airbag between the front seats to help prevent occupants from colliding with each other and minimize injuries.
To learn more about the 2021 Genesis GV80, don't miss our full review.