Forget an All-electric Porsche 911, Company Says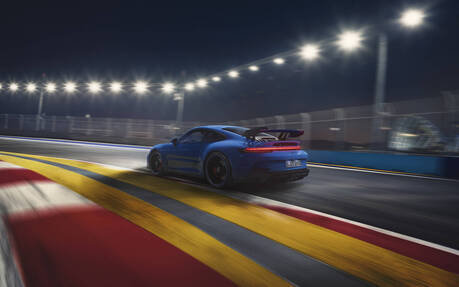 Porsche is investing massively in electrification and the results so far are quite encouraging. Sales of the Taycan have exceeded the company's target of 20,000 units, and for 2021 the bar is raised to 30,000 units with the addition of the Taycan Cross Turismo wagon.
The next-generation Macan will be electric, and by 2025 half of all Porsche vehicles sold globally will be electrified in some way. Five years later, it will be more than 80 percent.
Will the legendary 911 go all-electric, too? Porsche CEO Oliver Blume told journalists this week that the car will retain a combustion engine, though it could gain one or more electric motors in a setup similar to the 919 race car that won at Le Mans three straight years.  
While Blume talked about "sporty hybrid" performance, he made it clear the 911 will not rely exclusively on electrons in the foreseeable future.
In related news, Blume also announced that a new Porsche hypercar concept, while not a priority right now, should be ready by the middle of this decade. If we were to guess, we'd say the car will be partly developed by Rimac, the Croatian electric hypercar maker Porsche now owns 24 percent of.
Watch: All-new 2021 Porsche 911 GT3 gets crazy on the Nürburgring