Bugatti Gets Handed Over to Porsche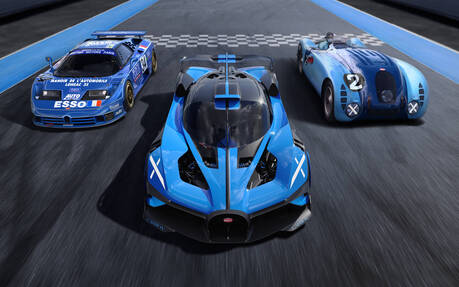 After many months of rumours and speculation related to the future of Bugatti and its possible transfer to Rimac, the CEO of the Volkswagen Group, Herbert Diess confirmed that the automaker will now be under Porsche's control.
This strategic change is being done to ensure the brand is ready for electrification, something already happening across the automotive industry.
Bugatti, known for its legendary Veyron and more recent Chiron, is one of the world's most prestigious manufacturers. Bugatti vehicles are known for their massive 16-cylinder engines that deliver stratospheric fuel consumption ratings, with figures ranging from 24.1 L/100 km for the Veyron, and 22.5 L/100 km for the Chiron respectively.
Electrification on the horizon?
Even though Bugatti did not end up going to Rimac, it's important to keep in mind that Porsche holds a 24% stake in the Croatian automaker.
Rimac specializes in manufacturing high performance electric vehicles. Their newest model, the C_Two, brings a whopping 1914 horsepower and 1696 pound-feet of torque to the table. Rimac estimates the car will be able to sprint from zero to 100 km/h in 1.85 seconds, beating the widely anticipated Tesla Roaster, which promises a 2.1 second time.
This news leads us to believe that Porsche and Bugatti may take advantage of Rimac's industry knowledge in order to develop future electric vehicles. 
Bugatti joined the Volkswagen Group in 1998, alongside prestigious automakers Bentley and Lamborghini.