2022 Subaru Outback Wilderness Takes Adventure to New Heights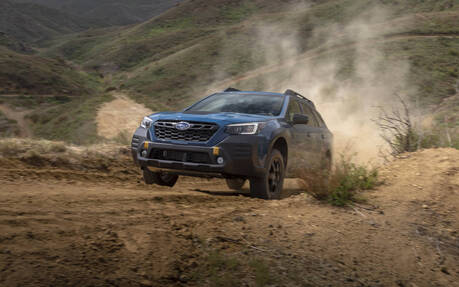 If you're the kind of driver who likes to push the limits and explore remote locations, Subaru has great news to share in the form of the 2022 Outback Wilderness.
Simply put, it's the most rugged and most capable Outback ever, with superior off-road potential and extra content. Who needs an SUV, really?
More Muscle and Bite
The Subaru Outback Wilderness is 40 millimetres wider and rides on slightly wider front and rear tracks. It further stands out with a redesigned grille and bumpers, larger wheel-arch cladding along with black exterior trim on mirror caps, window mouldings, roof rails, grille and badging.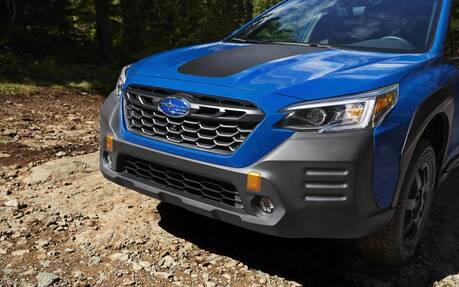 There's even a black hood decal similar to the new Ford Mustang Mach 1. It's more about practicality than style, mind you. Subaru says this black decal is designed to minimize sun glare on bright, off-road trails.
Elsewhere, new 225/65R17 all-terrain tires provide even more grip, accentuated with white lettering and matte-black finish alloy wheels. LED hexagonal fog lamps are added for improved visibility, while four skid plates under the wagon help protect the engine, transmission and rear differential.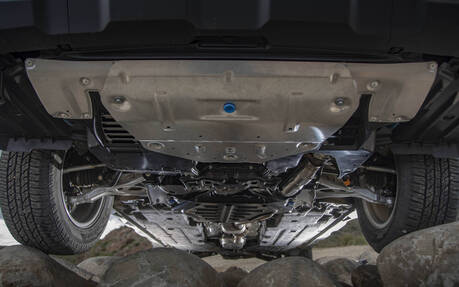 New Adventures Await
While the tubocharged 2.4-litre engine doesn't change (260 horsepower, 277 pound-feet of torque), the Subaru Outback Wilderness enhances capability with an off-road suspension design providing an increased total ground clearance of 241 millimetres. Approach, departure and breakover angles surpass those of the standard model: 20.0 degrees (+1.4), 23.6 degrees (+1.9) and 21.2 degrees (+1.8) respectively. 
Of course, the X-MODE function is available to help drivers, particularly when driving down ice, dirt, mud, or gravel roads. Also, roll angle information has been added to the X-MODE display screen.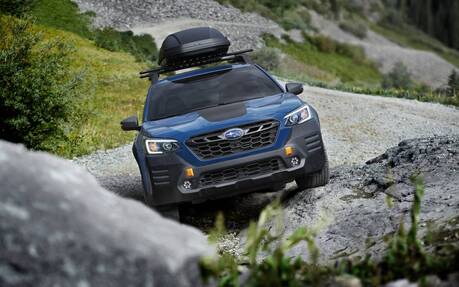 Maximum towing capacity is still rated at 1,588 kilograms (3,500 pounds), while the fixed roof rails offer 318 kilograms (700 pounds) of static load capacity with four-tie-down points.
Good news if you like to get your Outback dirty: the Wilderness model combines a more durable makeup that is easy to clean with all-weather soft-touch upholstery and exclusive all-weather rubber floor liners. The unique anodized copper-finish interior accents are a nice touch, too.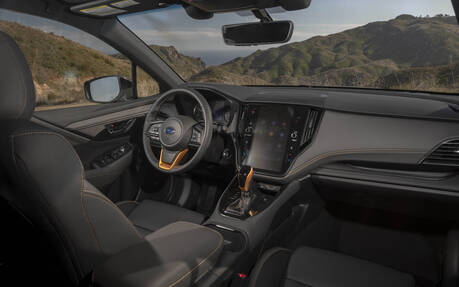 Finally, Subaru says that all the various safety systems have been recalibrated to account for the specific equipment and handling characteristics of the Outback Wilderness. The addition of a front-view camera, which provides a near 180-degree view in front of the vehicle, will prove useful not only at blind intersections but also when tackling narrow trails where obstacles may be just around the corner.
The 2022 Subaru Outback Wilderness will arrive in Canadian dealerships this spring with a base price of $41,995. As reported in a previous story, the Wilderness sub-brand will have more representatives in the future, starting with the Forester.
Watch: 2022 Subaru Outback Wilderness is ready for adventure